GPH Dean Accepts Position at Rutgers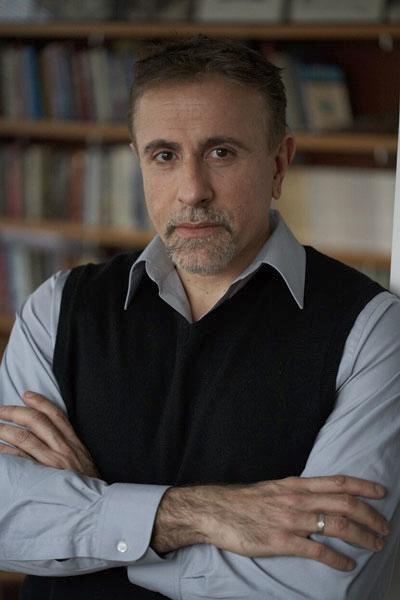 NYU's College of Global Public Health joins the College of Arts and Sciences in the search for a new dean with the departure of Academic Associate Dean of the College of Global Public Health Perry Halkitis. Halkitis has been working at NYU for the last 19 years, and Rutgers University announced March 22 that Halkitis will become the new dean of its School of Public Health this fall.
As the director of the Center for Health, Identity, Behavior and Prevention Studies at NYU, Halkitis has dedicated much of his research to the study of HIV/AIDS and drug abuse. Halkitis' extensive research on the subject has made him one of the leading figures on the prevention of HIV in the United States. Along with his research, Halkitis is also a Professor of Global Public Health, Applied Psychology and Medicine at NYU.
Halkitis said that he has had an extremely positive experience at NYU and is content with the work he has managed to complete during his time at the university, but that he looks forward to his next venture.
"I am very excited about the possibilities and opportunities that exist at Rutgers and at Rutgers School of Public Health," Halkitis said. "It's a school that has enormous potential."
Halkitis said that he intends to maintain his connections with NYU despite his official departure from the university.
"I have had the privilege to work with incredible students," Halkitis said. "I also have had the honor of working alongside and collaborating with incredible scholars both in Applied Psychology and Global Public Health. Rutgers is only 36 miles away, so I will continue to work with many of my dear colleagues and friends."
Director of the NYU Global Institute of Public Health and Dean of the College of Public Health Cheryl Healton said that she felt proud when Halkitis informed her that he had accepted a position at Rutgers, although the news was bittersweet.
"Over the course of the past two decades, Perry has built a storied career here at NYU," Healton said. viagra sans ordonnance "His contributions to research on health, human development and developmental psychology are as remarkable as his work as an AIDS warrior and champion for LGBTQ issues."
Halkitis has also authored two books, and won the Distinguished Book Award in the field of LGBTQ psychology from the American Psychological Association for his most recent, "The AIDS Generation: Stories of Survival and Resilience."
Healton said that although filling Halkitis' shoes at NYU will be a challenge, an Academic Affairs Transition Committee comprised of several faculty members has already been formed.
"This group will meet weekly and actively engage members of the administration and faculty — particularly Interim Chairs and staff of the Academic Affairs Division," Healton said. "We will begin the search for his replacement soon."
Senior Director of University News and Media Relations at Rutgers Jeffrey Tolvin said that Halkitis was selected from a large pool of candidates.
"We hired a new dean because the School of Public Health was operating with an interim Dean," Tolvin said. "Dr. Halkitis was selected following a nationwide search."
Steinhardt freshman Michael Paiz, who is studying Applied Psychology, said that the work that Halkitis has done has been extremely significant not just at the university but in the wider field of psychology.
"Dr. Halkitis' research achievements and dedication for medical advancement, especially in the field of HIV/AIDS prevention, has been a true inspiration for not [only] the students of NYU but for the community as a whole," Paiz said. "He has started something special here at NYU, and it is our job to continue it."
Email Lorenzo Gazzola at [email protected].