Who Should Win the CFDA Fashion Awards?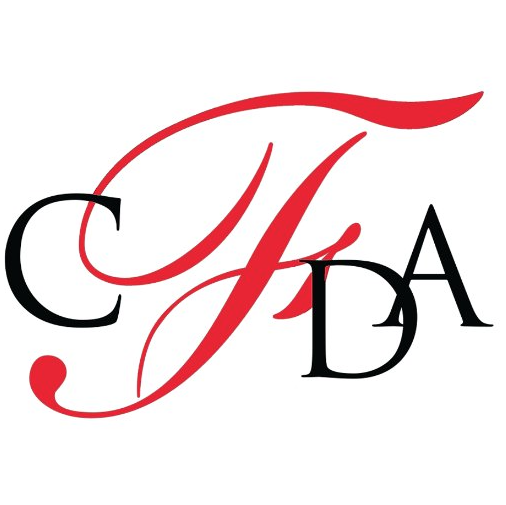 Awards season isn't over yet. The ceremony for the annual 2017 Council of Fashion Designers of America Fashion Awards, rightfully nicknamed the "Oscars of fashion," will be held on June 5 at the Hammerstein Ballroom in the Manhattan Center Studios in New York City. Recently, the board of the CFDA decided on the nominees for the most important awards that will be given out this year. Chairwoman of the CFDA and accomplished fashion designer  Diane Von Furstenberg as well as President and CEO Steven Kolb announced the names of those nominated in addition to the several guaranteed honorees at a cocktail event in New York City on March 23. Now that the nominees have been revealed, it's important to acknowledge how far all of those recognized have come. Nevertheless, we can also predict who among them will take home the prize.
Womenswear Designer of the Year
Mary-Kate and Ashley Olsen for The Row
Jack McCollough and Lazaro Hernandez for Proenza Schouler
Marc Jacobs
Raf Simons for Calvin Klein
Joseph Altuzarra, Altuzarra
Prediction: Jack McCollough and Lazaro Hernandez for Proenza Schouler
It's hard to believe that this dynamic duo, who recently announced they will be moving their runway shows to Paris, launched Proenza Schouler in 2002. Despite only being around for about 15 years, quite a handful of this team's collections can be considered classics. Their work this year has been especially experimental through their daring, modern-meets-traditional approach.
Menswear Designer of the Year
Todd Snyder
Raf Simons for Calvin Klein
Thom Browne
Robert Geller
Tim Coppens
Prediction: Thom Browne
Thom Browne's work revolves around challenging conventions, and this holds true in his most recent collections. The unexpected is to be expected, and in his elements of surprise lies a cohesive sense of uniformity. Browne's innovation shouldn't be overlooked. Whether he is deconstructing men's suits in multiple ways or introducing an unpredictable yet brilliant combination of retro-style bathing suits under standard suits through a theatrical reveal, he never fails to bring something new and spontaneous to the table.
Accessory Designer of the Year
Mary-Kate and Ashley Olsen for The Row
Rachel Mansur and Floriana Gavriel for Mansur Gavriel
Stuart Vevers for Coach
Paul Andrew
Irene Neuwirth
Prediction: Stuart Vevers for Coach
Coach has been reinvented, and that is all thanks to Stuart Vevers. Since his appointment as the new executive creative director of the popular American accessories brand in 2013, Vevers has taken Coach from a company in need to one that's now paving the way in creativity. Under his direction, Coach has once again earned the title of a timeless fashion house by taking a sharp turn away from the familiar logo bags and instead focusing on crafting more commercial and exclusive designs which, of course, include references to American pop culture.
Swarovski Award for Emerging Talent
Laura Vassar and Kristopher Brock for Brock Collection
Gabriela Hearst
Laura Kim and Fernando Garcia for Monse
Virgil Abloh for Off-White
Sander Lak for Sies Marjan
(Note that the CFDA decided to combine the Swarovski Awards for women's, men's and accessories into one award this year.)
Prediction: Laura Vassar and Kristopher Brock for Brock Collection
The talented husband and wife team are known for their delicate yet intricately detailed dresses made out of rich fabrics and their affinity for luxury. However, what makes their garments special is that while they tend to give off an air of grandeur, they are made with the purpose of being able to be worn in everyday life. Through their designs, convenience meets the elaborate in both a subtle and inventive manner.
Each and every one of the mentioned nominees has contributed immensely to the fashion industry, which is why they were nominated in the first place. All of the nominees deserve to be wished good luck, and their creativity will surely continue to inspire us in future seasons.
Email Sherah Ndjongo at [email protected]