Students Struggle to Transfer from Tandon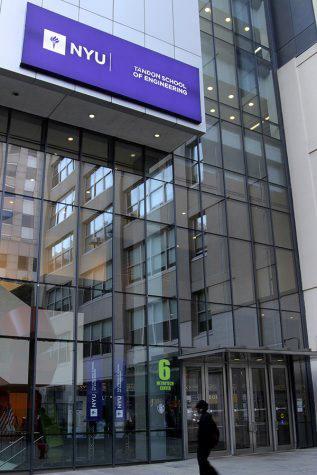 Transferring between NYU locations may be easier for students than transferring credits. Tandon transplant Narissa Hajratalli found this out once she moved boroughs through an internal transfer to the Washington Square campus.
Now a CAS sophomore, Hajratalli originally studied Chemical and Biomolecular Engineering but started studying Neural Science at CAS in spring 2017.
She took an introductory chemistry course and an organic chemistry course while still at Tandon, but neither fulfilled any CAS chemistry requirements as listed on the school's website.
"Upon switching to CAS, they wouldn't count my general chemistry credit for anything," Hajratalli said. "As a pre-med student I have to take two semesters of chemistry, and I thought it would at least count for one but it didn't count for anything. It was just a waste of my time, and my organic chemistry credit didn't transfer as well."
Hajratalli said that she had to begin in general chemistry while at CAS and will now incur extra costs by enrolling in summer courses to graduate on time. The general chemistry course she took at Tandon only lasted one semester, and at CAS, general chemistry lasts one year. These differences made Hajratalli believe that the two schools are not equal.
"I definitely think that there is a discrepancy, because I feel like the transition especially going from an engineering school to the College of Arts and Sciences should have been more seamless," Hajratalli said. "Instead it was just a big messy process that I did not want to go through."
CAS Chemistry Chair Alexej Jerschow said that it is in students' best interest for their credits not to transfer between schools, because it gives them an opportunity to experience all the core classes within CAS. Jerschow said that the Tandon chemistry courses do not fulfill the needs that CAS Chemistry majors have.
"Generally all core chemistry classes have to be taken in CAS," Jerschow said. "For transfer students we review syllabi and other information, and the procedure followed for this Tandon course was the same. The Tandon course is a good course, but not one that serves our majors and is missing critical elements needed for the chemistry major."
He said that whenever students transfer, they should ensure all their classes transfer too, to make sure all credit is given where credit is due.
"We need to make sure courses are equivalent so that students are prepared for the next course in the sequence," Jerschow said. "From the student's perspective, it is best to work closely with both Tandon and CAS advisors ahead of taking a given course to make sure the course will be accepted if it's their intention to transfer."
Professor David Pine, who works on both campuses, serves as a physics professor in CAS and also chairs the Chemical and Biomolecular Engineering Department at Tandon. Pine said that while nothing concrete has been done yet, preliminary talks about integrating the two departments are underway.
"We started conversations with the chemistry department here at CAS to try and understand what's going on in each place and to make it work for the students," Pine said. "Certainly nobody wants to impede students from transferring one direction or the other. There will occasionally be students that want to transfer from Tandon to CAS and vice versa. And so there is still I think some more work to be done in making that work in an efficient fashion."
Pine said each chemistry course is tailored to fit the needs of their respective schools, and these standards might not be the same in different disciplines, which has to be kept in mind when looking at the two programs.
"So if it makes sense, we will try and make them as consistent with each other as possible, but there might be cases in which it makes sense to keep them different, because of the different constituencies that they are serving," Pine said. "[CAS] chemistry may be teaching a large number of pre-med students, and at least some of their chemistry courses that they teach may be informed by what the needs of those students are, just as what we teach over at Tandon is informed by what the needs of the students at Tandon are."
Despite the different needs that certain classes may serve in different programs, Pine said that the university is trying to simplify the process as much as possible.
"We are really just beginning to explore this, and we'll try and do whatever makes most sense for our students," Pine said. "But one of the things that will certainly come into the discussions is, where possible, to make things easier for students."
A version of this article appeared in the Monday, March 6 print edition. 
Email Htoo Min at [email protected]