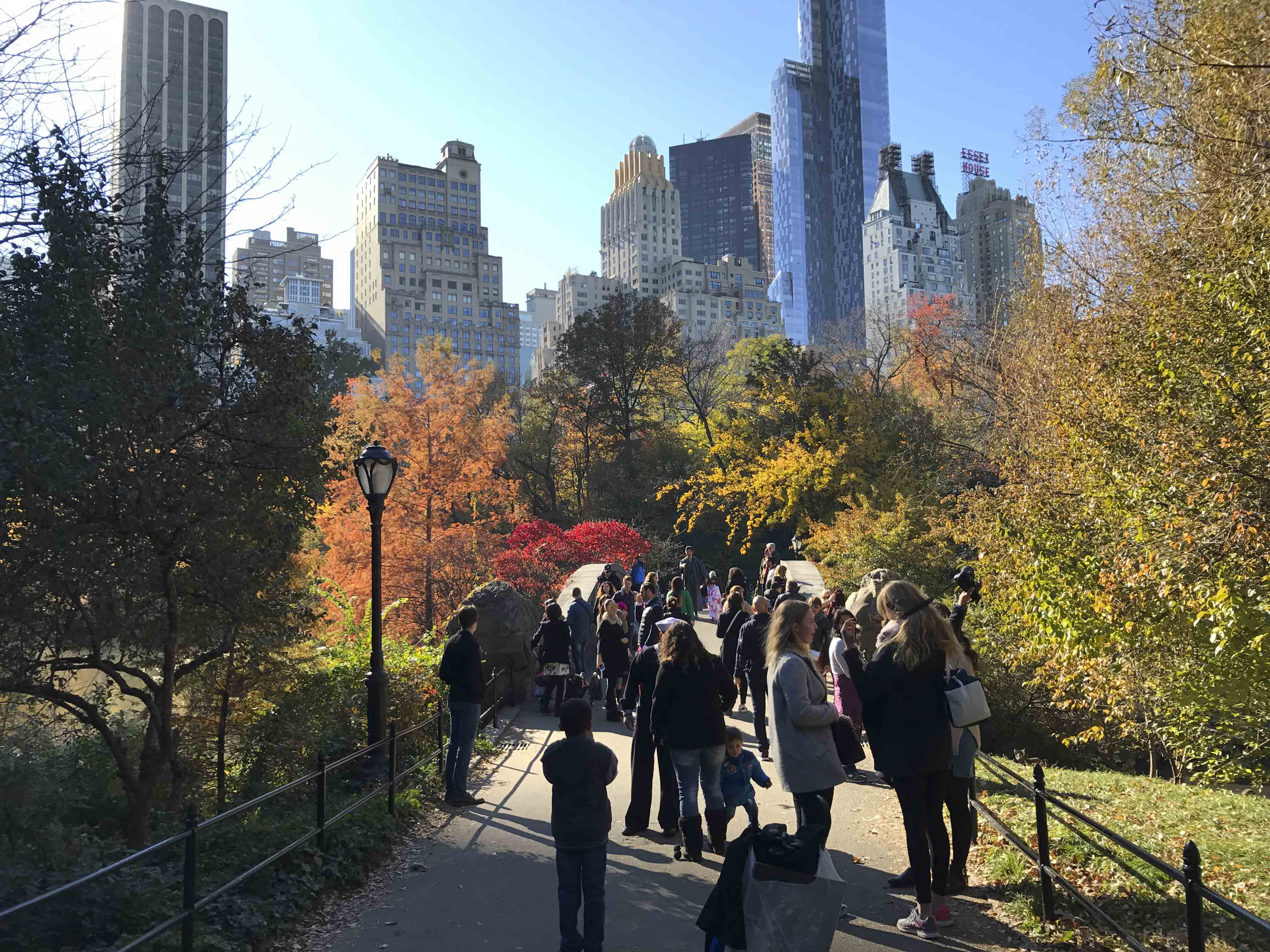 Teen movies have long popularized the spring break filled with white sand beaches, pina coladas and endless parties, but staying in can be the best rest after a grueling half semester. If you're doing a staycation in New York City, the city itself is full of opportunities.
Here are four ways to vacation without going too far away.
The Alternative to the Alternative Breaks: New York Cares
Not into a traditional, touristy or even relaxing break? Consider the do-gooder staycation. Sign up with New York Cares, a company that connects New Yorkers with volunteering projects, and help out in one of the outer boroughs. It's a wonderful way to explore New York City and meet new people. The project options are endless and are way more fun than most would expect. Some options include Yoga with Toddlers and creating a garden.
Take a Subway Journey to Upper Manhattan  
Central Park isn't central for NYU students since most don't venture above 32nd Street unless they're visiting Broadway or Times Square when a relative visits. If you have some free time, pack for a picnic uptown. Grab a blanket, pillows and some good books, and spend the entire day people-watching, reading that novel that you already told everyone you read and binging on the Whole Foods salad bar at Columbus Circle, across the street from Central Park. If that doesn't tire you out, take a stroll through the Metropolitan Museum of Art or the Guggenheim — your picnic essentials can easily be left at coat check.
The Subway Journey: Brooklyn
No New York staycation list is complete without a trip to Coney Island. This city staple is rarely a go-to destination for Manhattanites, but with warm weather just around the corner it should be. Coney Island is an unbelievable place that is a world away from Manhattan. Take a stroll on the beach or a nap — no one is judging. Have a go at the rides at the amusement park;  they are both fun and terrifying, not because they are extreme but because they're currently some of the oldest rides still running in the United States. If you get hungry, check out Nathan's Famous Hot Dogs or Grimaldi's Pizza — they are well-known for a reason. 
The Subway Journey: Bronx
Another destination that often goes unnoticed is the New York Botanical Gardens. It's an enchanting place that hosts different exhibitions dedicated to plant life as well as one of the country's most beautiful gardens. Although spring has not yet sprung, the Bronx is still a beautiful place to explore and the garden is an awesome excuse to make the trip. Students can visit the garden for only $7.
Email Anastasiya Shelest at [email protected].