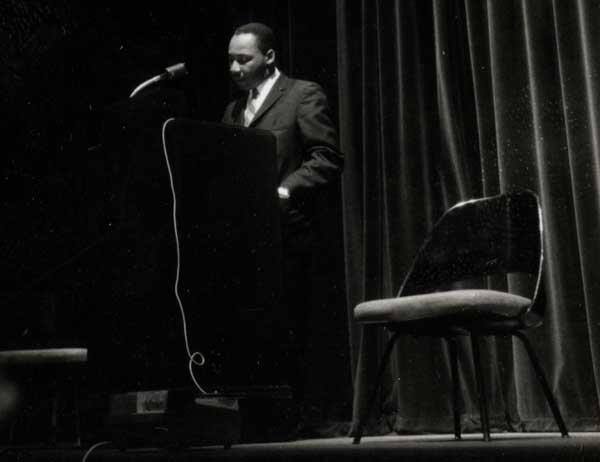 February's closing marks the end of Valentine's season, the beginning of midterms and the conclusion of Black History Month. Black history is American history, and it is felt everywhere, including on our campus.
On Feb. 10, 56 years ago, Martin Luther King Jr. gave a speech called "The Future of Integration" at NYU's former University Heights campus in the Bronx. While this important analysis on the future of race relations in America is a gleaning pride for the university, it does not serve as the only intersection between black history and NYU. In fact, Greenwich Village is home to a vast reservoir of African American history left untapped by many visitors  and inhabitants.
Black history in the Greenwich Village can be traced back to the 19th century, when impoverished former slaves settled and established an agricultural community on Minetta Street — located southeast of the intersection of Bleecker Street and Sixth Avenue — and the surrounding area. Many Blacks in this section of Manhattan worked as domestic servants and chimneys sweeps.
The Greenwich Village acquired the nickname Little Africa because it houses the largest neighborhood of free black residents.  The area was also overcrowded, destitute and poverty-stricken. Minetta Street and Minetta Lane, in particular, were referred to as "The Negroes' Farms." The makeup of the area gradually changed with gentrification — evidenced by campaigns for a playground for middle class children and recommendations to tear down the houses of  "The Negro Farms"— and growing unemployment, which pushined tenants further north.
Farther east, on the corner of Bleecker and Mercer Streets, steamship steward William Brown opened the African Grove Theatre, the first black theatre troupe in NYC. The theatre was known for its novel and adaptations of Shakespearean works and enjoyed vast success with the black community.
Still, actors from the theatre endured complaints from the white community in the form of biased reviews in local newspapers. They also faced violent threats, harassment and unfair imprisonment. Sadly, the theatre was destroyed in a fire in 1826 — under mysterious circumstances — leaving behind only the legacy of talent and creativity exhibited by those slandered as talentless.
In celebration of black history month, we should not forget that a history of black excellence is everywhere — in our nation's infrastructure, our politics and even on our very own campus.
Email Mili Mansaray at [email protected]