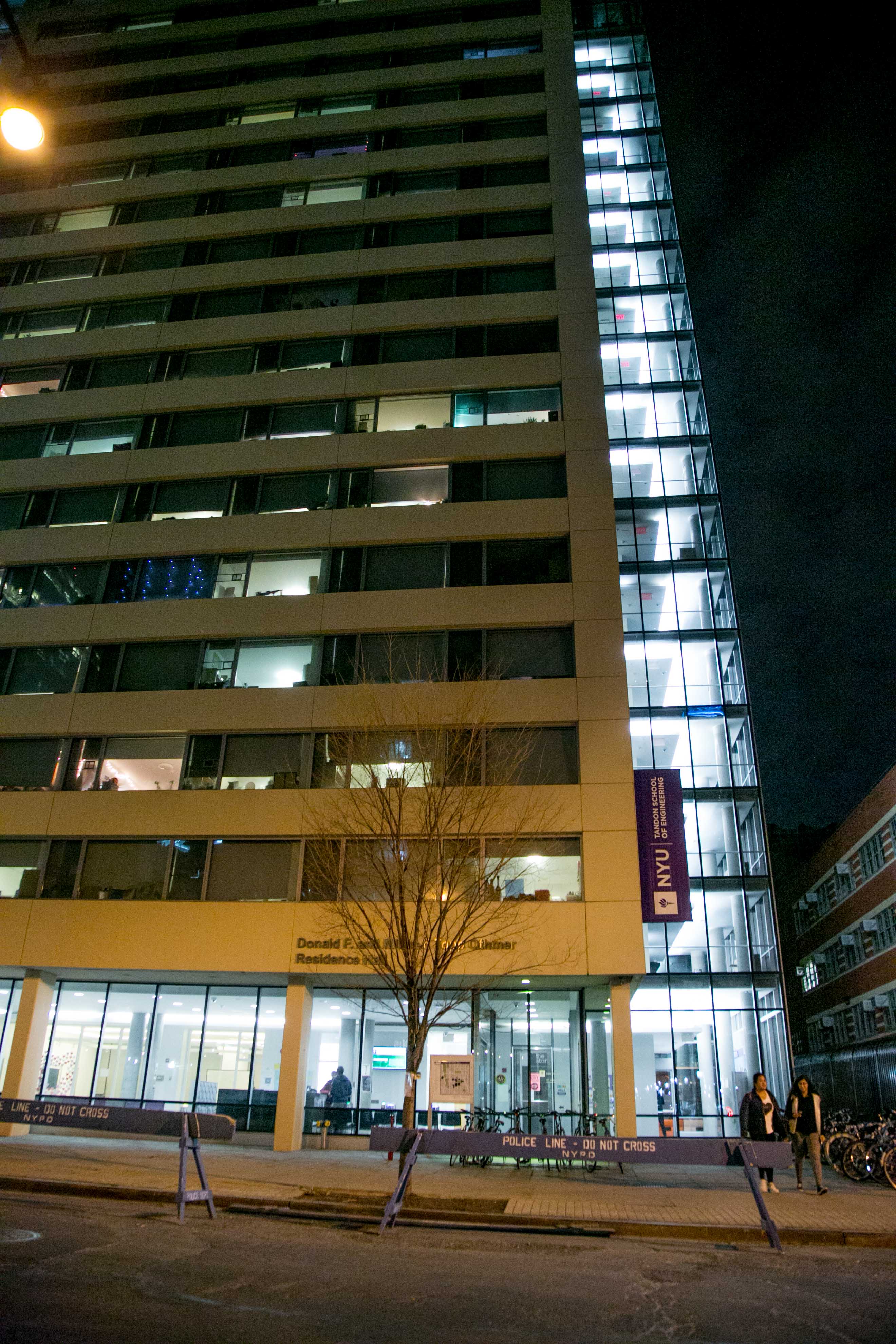 Residency: Upperclassmen, Freshmen
Estimated yearly cost: $9,190 – $16,912
Low-cost rooms available: Yes
Commute to class: 1 minute walk to Tandon, 20 minute subway ride to WSP
Nearby subways: A, C, F, R, 2, 3, 4, 5
Shuttle: Yes
Othmer Hall, located in downtown Brooklyn, is the 18-story residence hall primarily for Tandon School of Engineering students. Home to over 400 residents in both traditional and apartment style suites, Othmer offers spacious and cozy rooms for mechanical engineers and mathematicians alike.
Each suite provides a refrigerator and microwave, while also offering shared amenities throughout the building, such as 13 community lounges with televisions and comfortable sofas. The building also boasts its own laundry room, but most notable of this dorm is its community atmosphere pervasive in this residence hall. The 12 resident assistants come together to facilitate events — be it social, academic or professional — for students throughout the year.
Leading up to the residence hall is a beautiful mini-promenade, with trees lining both sides. After a snowfall, the area is reminiscent of picturesque winter greeting cards, and on warmer days, it is a great place to meander or study. To accommodate for the notoriously rigorous curriculum that is engineering, Starbucks and other dining options are also just a five minute walk from the residence hall.
Read the rest of the housing issue here.