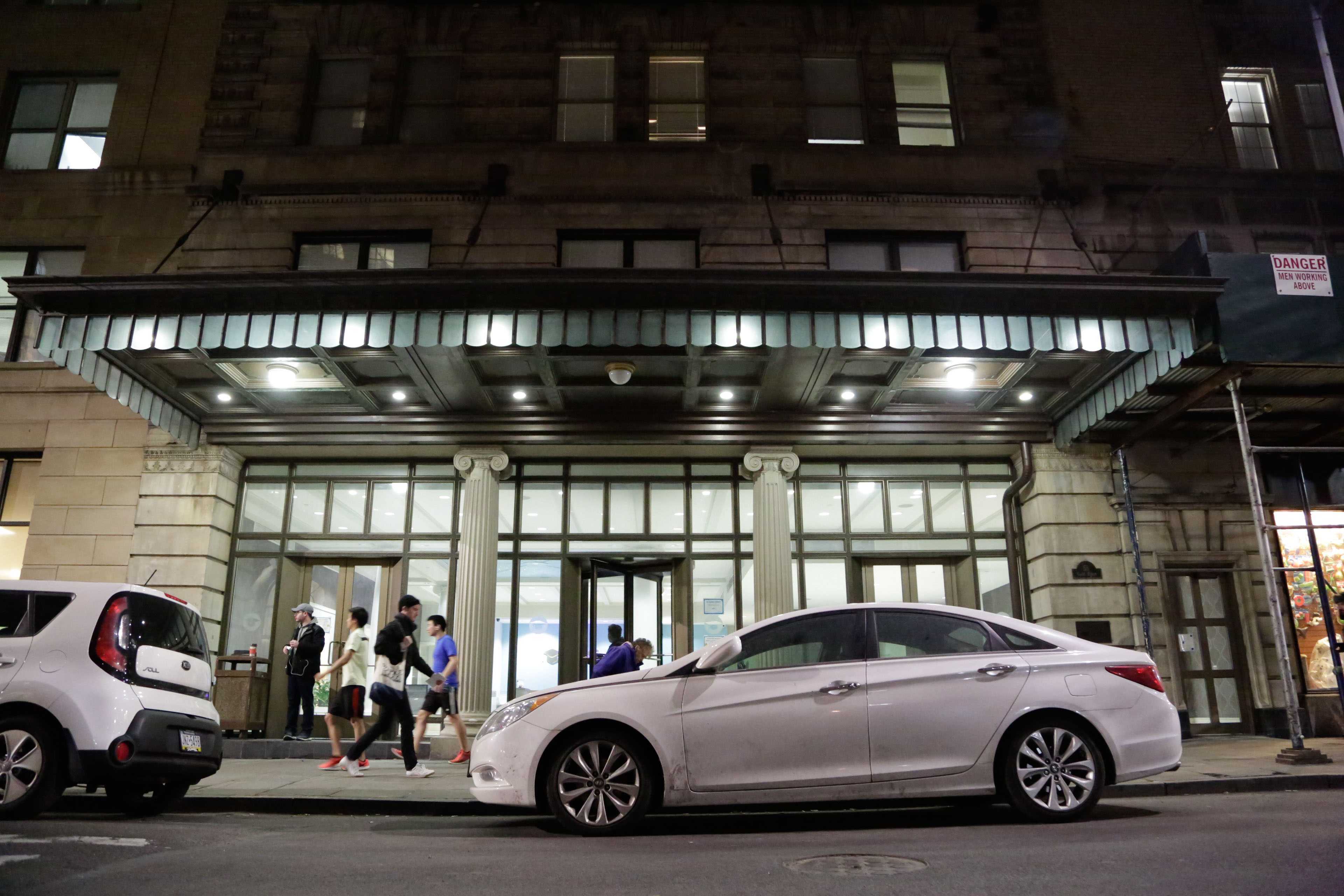 Residency: Upperclassmen, Freshmen
Estimated yearly cost: $11,056 – $18,452
Low-cost rooms available: Yes
Commute to class: 20 minute subway ride to WSP, 15 minute walk to Tandon
Nearby subways: 2, 3, A, C, R
Shuttle: No
Clark Street, located in the stunning Brooklyn Heights neighborhood, is the recently renovated bigger brother of Othmer Hall. Its reputation precedes itself, and Clark resembles — perhaps more than any other NYU residence hall — a hotel. Offering a diverse selection of housing options including low-cost triples and suites, every arrangement in the hall is furnished with a television, refrigerator and microwave. The rooms are also well-lit by the natural sunlight that simmers in, providing a relaxing and inspiring atmosphere that is perfect for students to destress in after a long day.
Although Clark lacks individual kitchens in each room and instead offers a communal kitchen, the residence hall is well-equipped with other amenities: a library, pool tables, flat-screen televisions and even a movie screening room. Along with the year-round programming facilitated by resident assistants and the student government, Clark possesses a genuinely communal ambiance perfect for making new connections with fellow students and staff.
With a five-minute walk to the subway, relatively new facilities and a supportive staff setting, Clark is ideal for any undergraduate looking for a comfortable living situation alongside a rich, edifying community.
Read the rest of the housing issue here.