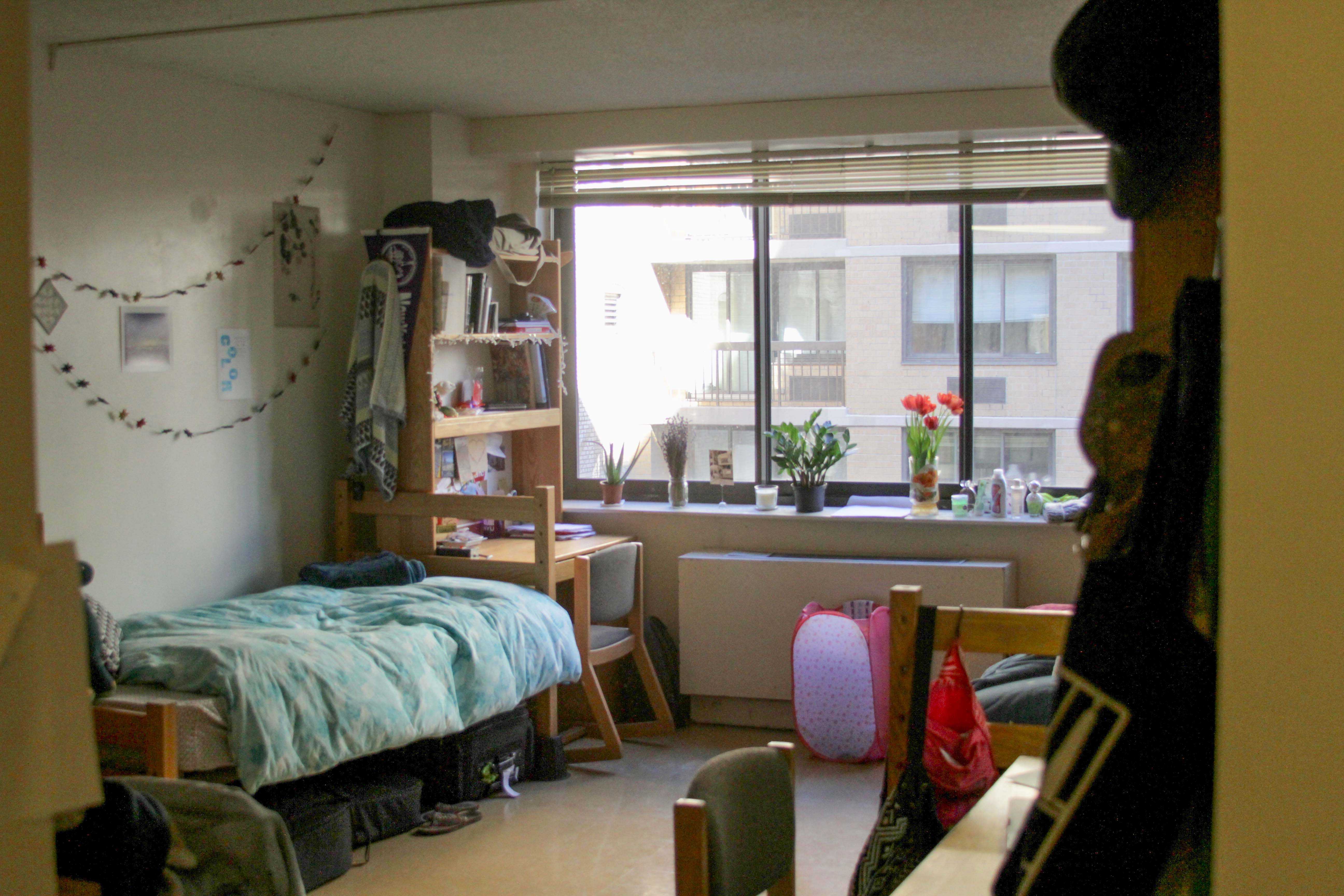 Residency: Upperclassmen
Estimated yearly cost: $13,048 – $18,494
Low-cost rooms available: Yes
Commute to class: 10 minute walk to WSP, 25-30 minute subway ride to Tandon
Nearby subways: L, N, Q, R, W, 4, 5, 6
Shuttle: No
Carlyle Court houses about 740 upperclassmen, primarily sophomores, in its high-traffic location. The residence consists of three towers, which enclose a courtyard where residents can relax or hold events. Rooms are either four-person, two-bedroom suites or two-person studios — each with a kitchen, bathroom and common space.
One of Carlyle's primary draws is its unparalleled location directly on Union Square, which is a major gathering point for all types of events and a great spot for people-watching. Carlyle residents can shop at nearby retailers such as Barnes and Noble, Forever 21 and American Eagle, join the latest political protest or pick up fresh produce at the Union Square Greenmarket just in front of the building. This dorm is perfect for the adventurer with so many subway stations right outside its door, but depending on which side of the building you land on, your space might be noisy deep into the night.
Although not the most modern of NYU's dorms, Carlyle's suites are comfortable and easy to live in. The four-person suites are divided into A and B rooms: the B room has a door that brings privacy for its residents, while the A room is larger but is directly open to the common space and kitchen. The three towers also include a study lounge, television lounge, large practice rooms with pianos, a ballet bar and full-length mirrors. The dorm boasts a welcoming atmosphere with a close-knit community, due primarily to programs and events run by its active residence hall government, engaged resident assistants and live-in faculty members.
Read the rest of the housing issue here.