Timeline of Controversial Figures at NYU
The NYU College Republicans have invited three conservative guests to speak this academic year, but controversy has shrouded each visit.
NYU first cancelled Breitbart editor Milo Yiannopoulos's NYUCR talk in October. In an email from Senior Vice President of Student Affairs Marc Wais citing security concerns. Vice co-founder Gavin McInnes who advocates against political correctness, was maced before entering the Kimmel Center for University Life. Students heavily protested his speech, and their disruptions during his talk ended it early. Last week, Gateway Pundit White House Correspondent Lucian Wintrich's speech was postponed so NYU could provide adequate security.
Here is a timeline of NYUs recent speakers who found controversy surrounding their invitations.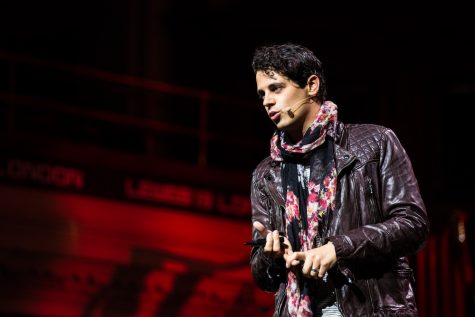 via Wikimedia Commons
At the University of California, Berkeley, protests — some of which were violent — erupted prior to Yiannopoulos's scheduled talk there in February. Protesters caused approximately $100,000 worth of damage, and the event was subsequently cancelled. Yiannopoulos was also invited to speak at the Conservative Political Action Conference on Feb. 22-25 before a video surfaced of him defending pedophilia over the weekend. His invitation was rescinded yesterday in response to the pressure that CPAC faced.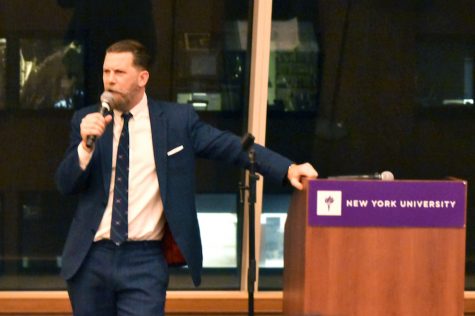 Diamond Naga Siu
McInnes's January talk at the university was met with intense protests, and 11 people were arrested during the altercations outside between McInnes's supporters and detractors. Though he was allowed to speak, NYU Anti-fascists and other students heavily protested during his speech. He left the event after 20 minutes, since protesters drowned him out — Wais could not quell the protestors.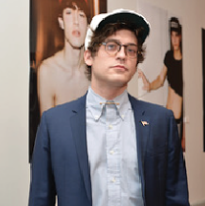 Courtesy of Washington Blade
Wintrich was scheduled to talk at NYU last week, but the event was postponed for a month to allow for NYU to plan a safe event. He is now expected to speak at NYU in March. NYUCR claimed NYU Anti-Fascists threatened to disrupt the event because of its distaste for Twinks4Trump, Wintrich's photo series that depicts young, mostly shirtless gay men sporting Make America Great Again hats.  In a Feb. 14 Facebook post, NYU Anti-Fascists labeled him a fascist, cited Twinks4Trump and called him a provocateur.
A version of this article appeared in the Monday, Feb. 21 print edition.
Email Sayer Devlin at [email protected]