Stern Dean Pipes Money Into DAPL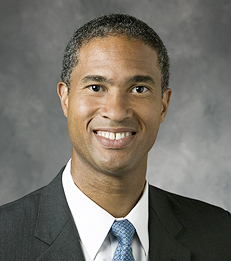 The Dakota Access Pipeline taps into NYU administration for money — Stern Dean Peter Henry is a sitting member of the board of directors at Citibank, one of the main banks that wrote loans for the project.
Environmentalists widely criticized Citigroup, Citibank's parent company, in 2016 as DAPL objections swelled, and on Jan. 30, Citigroup issued an official statement that said the corporation acknowledged both protesters' and supporters' concerns but that the company could not terminate its contract.
"We have had extensive conversations with numerous stakeholders from the non-governmental organization, human rights, academic, socially responsible investors and tribal communities to understand different perspectives on this rapidly evolving situation," the statement said. "We understand that many stakeholders believe that banks should withdraw the project loan. However, we have signed a contract to provide the loan and cannot terminate this contract unilaterally."
Citibank also said that it wants everyone involved in the project to cooperate in creating a safe, respectful environment for both protesters and pipeline workers.
This request for peace is more relevant than ever now that President Donald Trump signed an executive order that allows the government to reconsider constructing the DAPL. His decision was met with resistance and protests on NYU's campus and across the United States, since protesters claim this new pipeline could cause irreversible and significant damage to Lake Oahe's ecosystem and the natural resources in Standing Rock, ND.
When contacted, Henry refused to comment after asking for and then seeing WSN's questions — his secretary said that he was not comfortable speaking on behalf of Citibank.
However, Professor of Finance and Business Transformation and Finance Department Chair David Yermack said that this is a valid reaction. Yermack said he is certain there are many other projects funded by Citibank that students would have an issue with besides DAPL.
"If [students] made a habit of reaching out to the dean every time Citi lent money to someone that they objected to, Dean Henry would be very busy and his inbox would be quite full," Yermack said. "Citibank lends money literally to millions of people, and some are probably more appealing than others."
Yermack also said that it is uncommon for a member of a bank's board of directors to get involved with the bank's financial ventures unless they become controversial, such as DAPL.
Gallatin freshman Natasha Bergdolt serves as the Brittany Residence Hall Eco-rep, and she said that these issues of legality and sustainability should be addressed before other objections. She thinks Citibank should be held accountable for helping to economically mobilize DAPL and said she is disgusted with Henry's involvement in this project.
"Unfortunately I'm not surprised at all that an NYU dean is involved with a project like this," Bergdolt said. "A lot of our board members are big on financialization and make decisions based not on the interests of the school. I'm not surprised, but that won't stop me from being disgusted."
Bergdolt said Henry should consider the future of his students when it comes to his involvement with Citibank. The university has many environmental groups on campus, such as Divest, Earth Matters and NYUGreen, and they work towards making the university a more sustainable place.
"You owe it to your position here at NYU to invest in reasonable infrastructure that's going to last a while and be useful," Bergdolt said. "It's not smart to be sinking billions of dollars into this project."
But Stern Professor of Entrepreneurial Finance Yakov Amihud said that he sees no issues with the project — Amihud does not understand why people think the pipe should not be built, especially because he believes it adheres to environmental laws.
"The United States is crisscrossed with oil pipes, so I don't see why this one is different than other pipes," Amihud said. "If there are businessmen who want to build it, and they expect that it will be profitable and they adhere to environmental and other rules of the government, then I don't see the problem."
Email Miranda Levingston at [email protected]