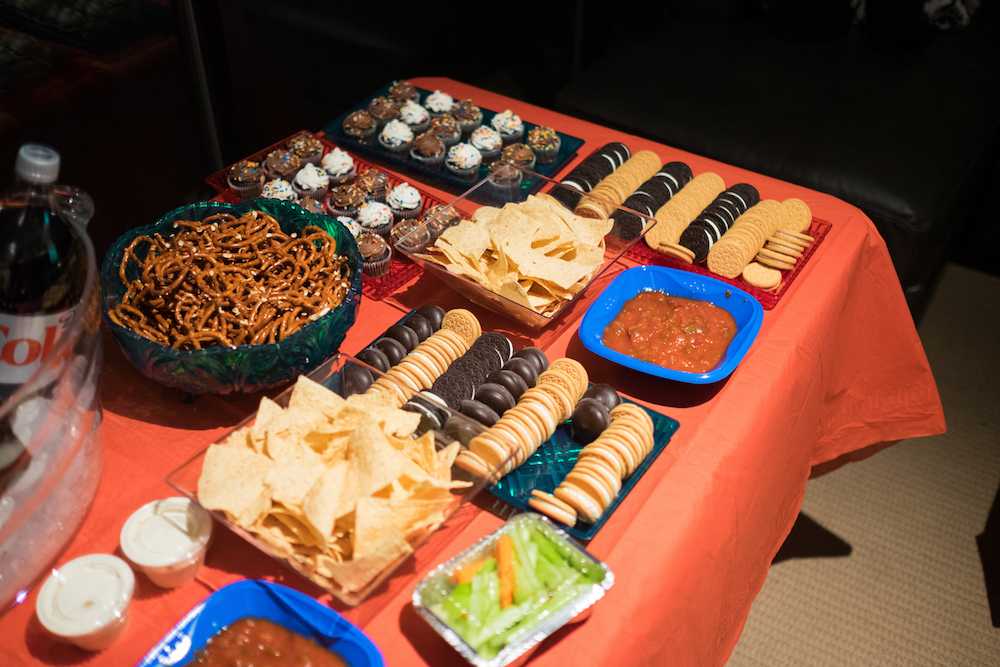 Food is one of the most important aspects of throwing a party. What you serve can make or break the night, but in a city where there are options on every other block, which places are both good and cheap? Here are some options within walking distance of Washington Square Park, as well as some easy recipes to make in the comfort of your dorm.
Pizza
99 Cents Fresh Pizza (388 Sixth Ave.)
At $1 a slice — and $8 per pie — , this is an ideal place to pick up a cheap pizza. Wait time is minimal, and it is cash only.
Joe's Pizza (7 Carmine St. & 150 E. 14th St.)
If you want a unique and customizable pizza, Joe's is the right place for you. You can find  "no string-bean, asparagus covered, wild turkey surprise pizza." Their classic New York-style pizza is legendary and comes out to $20 a pie. However, there's usually a wait, and while you can pay by card at the location on East 14th Street, the Carmine Street location is cash only.
If you have a kitchen, making your own pizzas can be both cheap and fun. You can purchase pre-made pizza dough, sauce, cheese and toppings from a local grocery store. Pre-heat your oven to 350 degrees Fahrenheit and let your guests customize their pies.
Finger Food
Papaya Dog (666 Sixth Ave.)
With hot dogs under $2, $3 burgers, $2 fries and under $3 jalapeño poppers and mozzarella sticks: Papaya Dog has the perfect assortment of cheap foods. You can get an order of 30-piece buffalo chicken wings for less than $20.
Vanessa's Dumpling House (located 220 E. 14th St.)
If you're in search of the cheapest dumplings near campus, Vanessa's is the place to go. They offer a 50 dumpling tray option for their most popular varieties, like the pork and chive pan-fried dumplings, for anywhere between $23 and $38.
For homemade finger food, guacamole and chips are an easy option. To make guacamole from scratch, mix avocado, chopped tomato and chopped onion. Season the mixture with lemon juice, salt, pepper and garlic powder to taste. Make it a nacho night by spreading tortilla chips on a cookie sheet and topping them with grated cheese, taco beef, jalapenos and beans. Bake it in the oven until the cheese begins to bubble, and top it with onion, cilantro, tomato and sour cream —serve them with salsa and your homemade guacamole!
Dessert
Dough ( 14 W. 19th St.)
Tired of limiting yourself to meal swipes at the Dunkin' on 14th Street? Dough offers a selection of doughnuts at $27 per dozen. Their menu also includes cake doughnuts and "doughkas," their specialty sticky, twisted doughnut loaves.
Insomnia Cookies (116 Macdougal St.)
A college staple, Insomnia offers a great selection of cookies for $1.65 each. Also available is a $22 cookie cake and various cookie deals, including "the BMOC" (24 cookie assortment) for $33 and Residence Hall specials (50, 100, 200, or 300 cookie assortment) for $66-$330.
Happy eating!
A version of this article appeared in the Monday, February 13 print edition. Email Alana Kohler Pizarro at dining@nyunews.com