Monochrome Doesn't Have To Be One-Toned
Mixing prints reached popularity 2015, but 2017 brings clean, monochrome outfits to the frontlines of the fashion scene. Among the many public figures who have modeled this look, Kim Kardashian is well-known for her all-white ensembles. New Yorkers, too, are infamous for their head to toe black garb, nearly on a daily basis. But monochrome does not have to stop at the classic New York look — bright colors and interesting cuts can make a single color outfit exciting and interesting. Here are some tips for putting together a monochrome outfit that might make people look twice.
Vary the Shade
Monochrome doesn't mean you have to use the exact same shade for every piece you wear, just the same spectrum. Contrasting light and dark shades can provide depth to an otherwise flat outfit. For example, try mixing a cream with a bright white, or a dark brown and a light beige to bring contrast to an ensemble. The colors are pretty much guaranteed not to clash, since they're all from the same spectrum anyways — it's a win-win situation!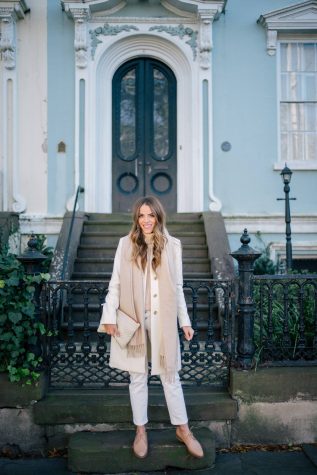 Mix Different Textures
While mixing prints would defeat the purpose of monochrome, treating textures and materials like prints can help provide some flair and sophistication without sacrificing the clean look of a single color. Make sure to choose a color that can highlight the difference in texture. Try mixing a ribbed shirt with a woven skirt or a smooth tank and lace shorts.
Mixing materials can prove just as fruitful. With a single color providing cohesiveness to the outfit, mixing materials doesn't have to be difficult or flashy. Contrast the shine of a satin shirt with the matte of suede bottoms.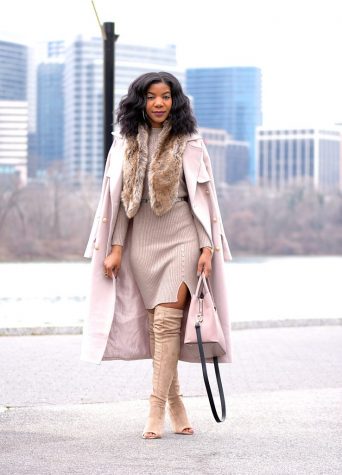 Play Around with Fit and Silhouette
With an easy and simple color palette, you should feel free to play with shapes that you otherwise might be scared to use. Using non-traditional silhouettes can add a bit of a dramatic flair to any outfit. Try a peplum shirt and high-waisted pants for some easy and fun structure.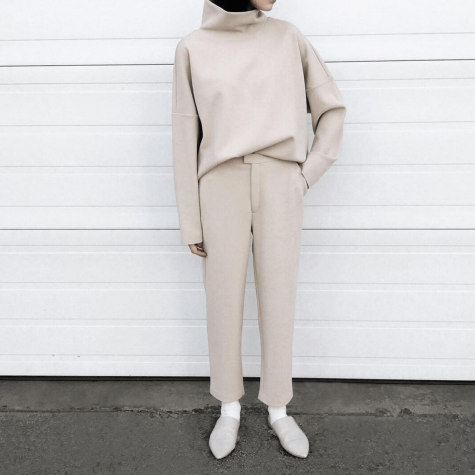 Email Kaitlyn Wang at [email protected]