Anywhere But Las Vegas: Americanizing Canada's Game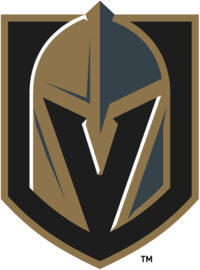 The NHL recently made the long-awaited reveal of the name of its newest franchise: the Vegas Golden Knights. Yes, a city famous for gambling and bad decisions located in the middle of the desert is getting a professional hockey team. Like it or not (and I sure don't), the Golden Knights will hit the ice. At the same time, other non-traditional hockey markets are flopping while major northern centers are hungry for a professional hockey franchise to call their own.
Controversial NHL commissioner Gary Bettman — an alum of NYU Law — has been a champion for this southern spin on the league. He has adamantly protected a struggling Arizona team, one that usually has more of its opponents' jerseys in the stands than its own and has opted to award the first expansion franchise since Columbus and Minnesota to Sin City.
Since 1990, 10 teams have been added to the NHL lineup and a number of others were moved. Quebec became Colorado, Winnipeg became Arizona, Hartford became Carolina, and Canadian hearts everywhere were broken.
All that said, here are the five cities that I think should have gotten an NHL team before Las Vegas:
Quebec City
The Quebecois are avid hockey fans, Montreal serving as the ultimate case study with the most Stanley Cups of all time. Things went wrong the first time around, but Nordiques gear can still be spotted by ye old faithful. Plus, Canada could certainly use another team. Not to mention that the inborn rivalry between this team and the Habs would be unreal.  
The Maritimes
Okay, this is the longest of shots, but imagine a team representing New Brunswick, Nova Scotia and Prince Edward Island. None would have a sufficient population base to sustain a team on its own, and it's even debatable if the trifecta could if combined. You might even have to add Newfoundland into the mix. But hey, take a look at the New England Patriots. They're based out of Boston but represent the New England states and have fans all over the Eastern seaboard. It's a genius move to bring in fans from all over, increase merchandising and unite states or, in this case, provinces. The QMJHL has franchises all over the Maritime provinces as it is, so the hunger for us present. Plus, Maritimers are arguably as Canadian as they come. The Pittsburgh Penguins' Sidney Crosby and Colorado Avalanche's Nathan MacKinnon are both products of the small Nova Scotia community of Cole Harbour, so if anything, we should give back to the province that has given hockey so, so much.
Anywhere in Ontario
Literally, anywhere. If New York can have basically four teams (I'm looking at you, New Jersey Devils), then why shouldn't Ontario get a third?
Seattle
Already ripe with sports culture with the Seahawks and Mariners, hockey seems like a natural addition. The Pacific Northwest is a hockey haven, and the WHL is already home to four Washington-based franchises, so fan support shouldn't be a problem. They'd add a fun rivalry for Vancouver and some exciting overall geographic depth to a Western Conference dominated by California teams. Far more excitement than a team in Las Vegas would.
Somewhere in Saskatchewan
Another longshot, especially considering both neighboring prairie provinces already have a combined three franchises and the entire province of Saskatchewan has a population of just over a million, but anything is possible in a world where Florida has two teams. Saskatchewanians, in tandem with the aforementioned Maritimers, are emblematic of Canada as a whole, so shouldn't they be gifted a franchise of Canada's game? Roughrider fans are avid, so who's to say they wouldn't completely adopt an NHL team?
Gary Bettman is no doubt a good businessman, but maybe it's time he started making some decisions with his hockey fan hat on.
Email Rachel Ruecker at [email protected].