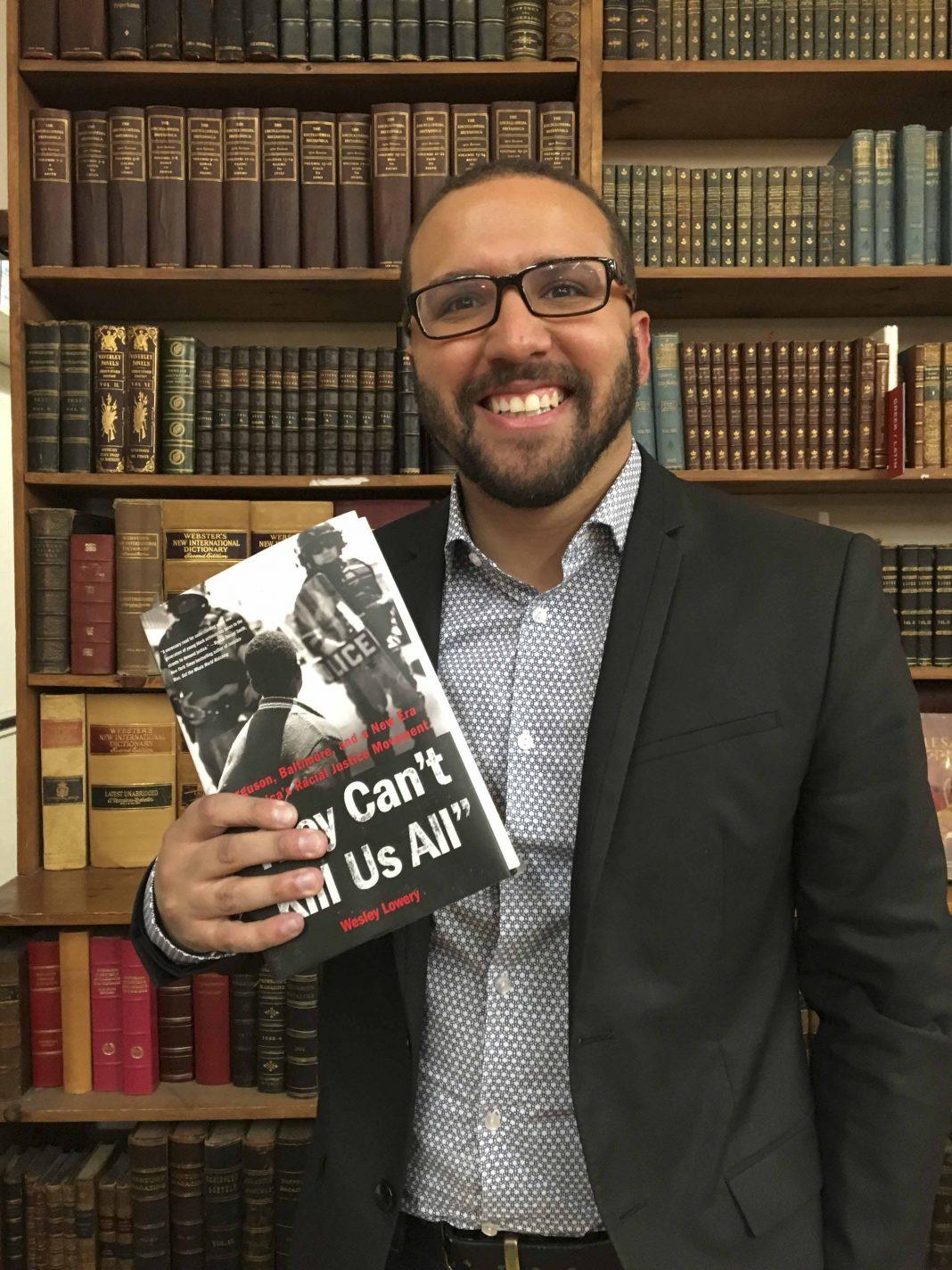 The recent presidential election has made several already-planned events even more poignant than they otherwise would have been — not the least among them, Washington Post journalist and reporter Wesley Lowery's discussion of his masterful new novel, "They Can't Kill Us All." The book is a story about the Ferguson case and America's racial justice movement, Black Lives Matter.
At the event, Lowery recalled his shock when, while reporting on the scene, he was suddenly thrust into his own story of
being unsuitably arrested alongside many other journalists. Soon, speculations were drawn over whether Lowery was really black or not.
"That experience was an informative on how we think and write about the media," Lowery said. He recalled "media evoking [his] name in one way or another." Suddenly, Lowery had become the inked letters on the page rather than the one holding the pen.
Lowery also talked about America's "original sin," a biblical phrase transformed into a theology of racism in the United States that was coined by the current president, Barack Obama.
"We live in a country that was premised on the idea of race-based authority," Lowery said. America is still a new country, and it is no more free from prejudice and racism than its predecessors.
When the Ferguson protests began with the death of Michael Brown, who died unarmed at the hands of a white police officer, journalistic interest peaked. "Everyone is talking about this. Journalists say, 'where's our story? Why aren't we there?'" Lowery said. "Racism is not about feelings. It's about our lives. This fits in a narrative arc of the black and brown people of America."
Lowery also discussed the change that has been affected behind the scenes of journalism. "We used to operate very largely from an ivory tower. What has changed with social media is that power has been placed into the hands of individual citizens."
These days, news spreads like wildfire via Facebook, Twitter and other social media platforms. Citizens can record events on their phones and post live in real time. Everyone has the chance to report breaking news firsthand. Similarly, people have power through protest. Lowery sees this access as a way of defense and expression on a personal level.
"I will stand up for this person because maybe I didn't stand up for myself before," he said.
"People who go into journalism are often people who care about change, care about politics, but are not activists," Lowery said. "I reject that. It is our job as the powerful institution that we are to tell the story of those who aren't heard."
Justice has to remain at center-stage in light of recent terrible circumstances. Lowery explains that often writers and reporters try to humanize the victim, invoking all of the wonderful qualities that they possessed in order to gain sympathy from the audience. In the end, however, journalism boils down to justice. "The best son and the worst son both deserve justice if they are killed," Lowery said.
The importance of journalism and media cannot be expressed enough. Journalists, like Wesley Lowery, possess the chance to discover and express the truth on a national platform. They hold unparalleled power of exposing the truth to a public that deserves it. "We all bring who we are into telling a story and into choosing a story that is worth telling."
A version of this article appeared in the Monday, Nov. 28 print edition. Email Khrysgiana Pineda at [email protected]