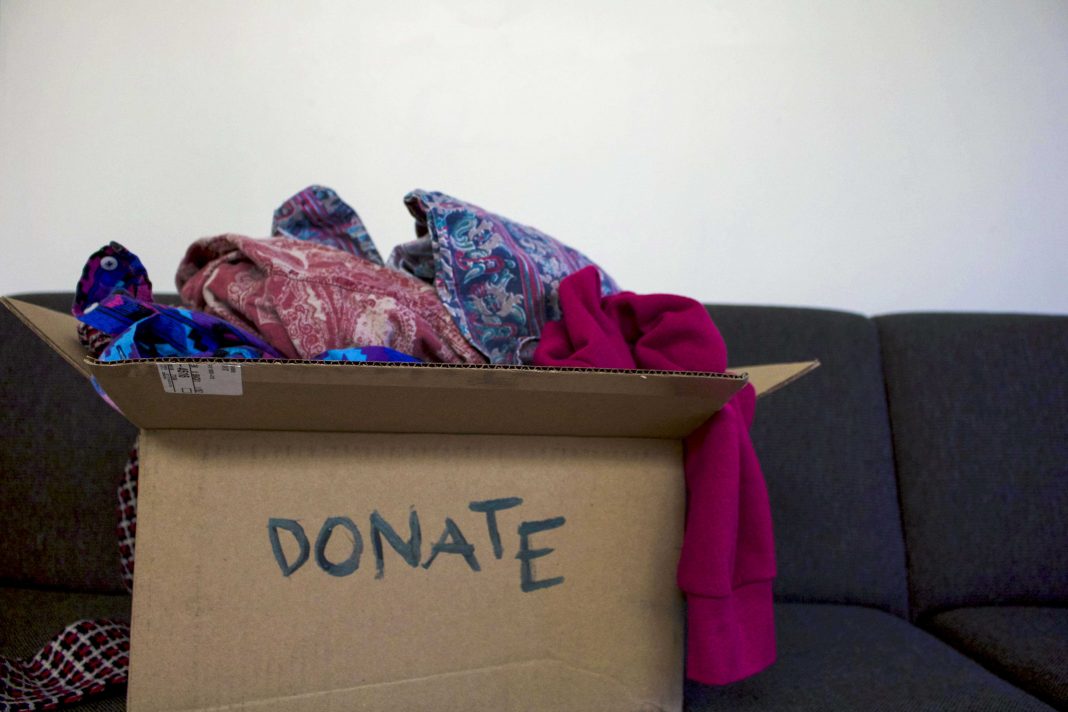 The new year is almost here, which means your wardrobe may be in desperate need of an update. To make room, you sort through your clothes, keep some and throw the rest away. However, most of the clothes you throw away end up in landfills — only about 15 percent of discarded clothing is recycled or reused. Globally, we trash roughly two billion pounds of clothing and textiles per year. Next time you clean out your closet, try these alternatives to throwing your unwanted clothes in the trash.
Sell your clothes
If you're looking to get a little extra cash before the holidays, there are thrift shops in the area that will pay you for the clothes you don't want. Buffalo Exchange and Beacon's Closet are just a couple of the stores that will give you cash for your clothes. Don't expect too much compensation; however, the gratification of giving your clothes a new life with a different owner is compensation enough. For a digital approach, Poshmark is a well-known resale website that will give you good cash for your gently used clothing.
Make adjustments
Evaluate why you're throwing out a piece of clothing or a pair of shoes. Is there an element to the clothing that you just can't stand? If you're feeling creative, then break out the sewing kit  and try making adjustments to the clothes. Would your jeans look cooler with patches? Then take a trip to the craft store and add them. This is an ethical approach to repurposing the old and the outdated. You may never look at your wardrobe the same way again.
Turn old T-shirts into blankets
Need to control that T-shirt pile? There's a creative way to utilize your old tees without having to give them all away. Project Repeat is a website that will create a quilt out of a selection of your old tees or sweatshirts. You can send 16 to 64 of your shirts and although it can be a little pricy, just shy of $100, it's totally worth it.
Closet swap
A closet swap with your friends is a fun way to update your wardrobe without breaking the bank. Grab a group of friends with similar styles. Have each friend bring a bag of new or gently-used clothing that they'd like to trade, and everyone goes home with a few new looks for free. It's an eco-friendly way to repurpose clothing without the guilt of throwing it away.
Give away
Donating clothes to a thrift shop is the most popular option on this list. With the cold weather approaching, there are many families that could use your unwanted clothes to stay warm. Goodwill and the Salvation Army are two local thrift shops that will accept your clothing. If you're looking for other options, Vietnam Veterans of America sells donated items in resale shops, and the proceeds provide support and services for veterans returning home. Other charities worth looking into are Clothes4Souls, Dress For Success and the American Red Cross.
A version of this article appeared in the Monday, Nov. 28 print edition. Email Michaela Hoffman at [email protected]