NYU Students Realize Israel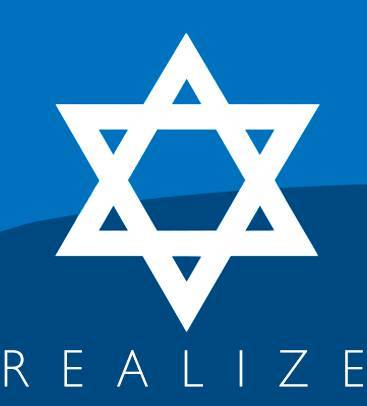 Students at NYU are helping others Realize Israel. This club allows NYU students to support Israel and engage in conversation about the State of Israel through hosting speakers and social events. It provides a community for people to celebrate Israel's culture.
Gallatin sophomore Adela Cojab is the vice president of Realize Israel, and she said that the club focuses on education, celebration and action.
"Realize Israel is entirely student-run and has grown to be a strong organization that partners with different student groups on campus to express the multiplicity of Israel — be it in technological development, medical advancement, LGBTQ rights, democracy or food and culture," Cojab said in an email.
Cojab said she accidentally discovered Realize Israel when she saw the group holding a vigil for victims of a terrorist attack in Israel during her freshman year, and ever since then, she has found a sense of community through the club.
"This was something I needed at NYU — somewhere I can express my views on Israel and a group of people who care about the same things I do," Cojab said. "I joined Realize Israel as a freshman so I support Israel, but it has become so much more."
She said the club connected her to some of her closest friends.
CAS junior David Moed is the secretary and founder of Realize Israel. He also found community through the club, and he said that the club allowed him a place to fully express his love for Israel. 
"When I came to NYU I felt there was no forum where I could express and share my love for Israel in an outward, organized fashion," Moed said. "I helped found Realize Israel to ensure that proud Israel supporters and Zionists can raise their head high on campus and share their love, while fighting misinformation and hate."
The club is not meant to be religious or political — Cojab said that it provides a space for Israel to be celebrated without bringing in the Israel-Palestine conflict. 
"The Middle Eastern conflict is complicated, and we are by no means agreeing with all of Israel's policies," Cojab said. "We want to show what Israel brings to the table as the only country in the Middle East that supports LGBTQ rights, women's rights, innovation, free speech and freedom of the press."
Moed said that while the club is composed of many Israelis and Zionists, they encourage anyone with an interest in supporting Israel to join. 
"It encompasses all supporters of Israel, whether that support comes for the first time at one of our events or from a past experience," Moed said. "I think it's important to emphasize that we welcome all people and that sharing positive, fun experiences with others is how we best express ourselves and it is a fundamental part of Israeli society. We also welcome all dialogue and are happy to sit down with anyone who would like to talk about Israel no matter their viewpoint."
Email Natasha Roy at [email protected]