What to Pack for Your Semester Abroad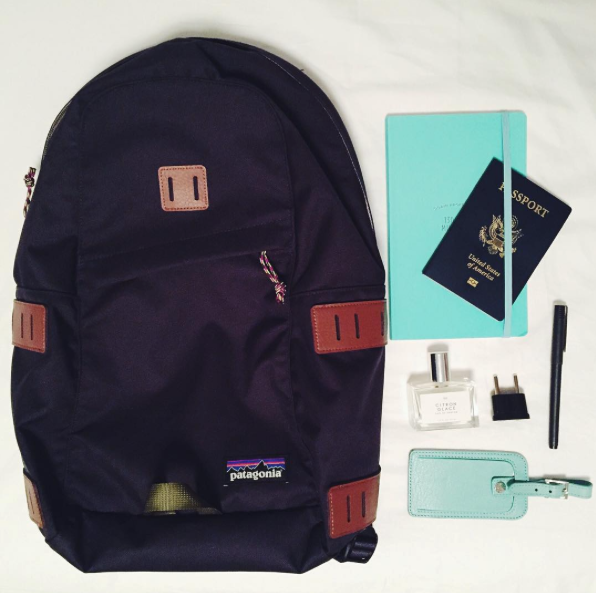 Spring semester is around the corner, and for those of you studying abroad at one of NYU's 14 global locations, you've probably already started preparing. Though January is still a few months away, you'll want to start thinking about what you'll need in addition to your clothes. Here are 10 items to add to your list.
Portable Wi-Fi
In our technology-obsessed world, having Wi-Fi while abroad is pretty much a must; and, as a student in a foreign country, having access to the internet 24/7 is a smart idea for safety reasons. While many restaurants and cafés abroad offer free Wi-Fi to customers, the connection can be spotty, and you won't have internet access when out touring. Purchasing a good quality portable Wi-Fi is definitely worth the investment as it eliminates the constraints of many international phone plans. It is reliable, small enough to fit in your bag and a necessity in case of an emergency (or if you just want to post that sunset panorama to Instagram).
Straws
Yes, you read that right. Believe it or not, straws can be used to solve one of your biggest travel crises: packing jewelry. Instead of throwing all of your necklaces into a bag where they will easily tangle, simply loop each necklace through a straw and clasp it together. This way, you will be able to transport your jewelry efficiently without having to unravel a giant knot of chains when you unpack.
Plug Adapter
If you've ever traveled out of the country before, you probably know that the plugs we have in the United States aren't compatible with most outlets abroad. Packing a few plug adapters for your respective country is an easy fix. A quick Google search will tell you which type of adapter to bring with you.
Photocopies of Important Documents
Photocopies of important documents, such as your passport and credit cards, are an essential that many people forget. We've all heard horror stories of friends losing their wallet or passport in another country, and it doesn't sound fun. In the event that this does happen to you while studying abroad, packing photocopies and keeping them in a safe place at home can really save you in an emergency.
Portable Phone Charger
During your semester, you are likely to spend entire days out exploring, heading to classes and binge-eating gelato. When you're out and about, it is important to have a fully-charged phone at all times to access emergency contacts, Google Maps and whatever other technological resources you'll need throughout the day. To make sure your phone battery lasts all day, invest in a portable charger so that you never have to worry about your cellphone hitting that dreaded 20 percent in a foreign country.
Wipes
This one's pretty self-explanatory, as you may run into a grimy situation from time to time, such as a bathroom without toilet paper or a long hike through the woods. Keeping a small pack of wipes in your bag takes up almost no space at all, and you'll thank yourself when you're far from home and need to freshen up.
Mini First Aid Kit
Less is more when it comes to packing. Although you don't want to go overboard, packing a small first aid kit is definitely worthwhile. You'll be prepared for common ailments, such as blisters, scrapes and burns.
Bags with Zippers
It may be tempting to bring the cutest handbag you own, but when traveling in a foreign country it is more important to carry around a bag that is functional and secure, like a small backpack or a crossbody with zippers. Pickpocketing is a real concern for a tourist. Plus, your daintiest little purse likely won't have enough room to fit all of your necessities. Pack one backpack for class and one other bag for touring and going out. Anything more than that is unnecessary and will just take up space that you'll need for more important items.
Cash
Although you can usually get away with just your credit card in New York City, there are a surprising amount of restaurants and shops abroad that only accept cash. You can easily convert your American dollars to your abroad country's currency before your trip, and it is a good idea to have both small and large bills (as well as coins, if applicable). This will make your life much easier when you get caught at a cash-only cafe or when you have to split a tip with your friends. Be sure to also bring a small amount of U.S. dollars, just in case.
Travel Diary
During your semester abroad, you are going to have countless life-changing experiences that you'll want to remember forever, but because so many activities are packed into each day, it'll be nearly impossible to remember all of the amazing sites you visited, the food you ate and the people you met. It is relaxing to sit down each night and reflect on your adventures of the day, and you will love being able to reminisce on your time abroad for years to come.
Email Halle Gold at [email protected].