Not Star Trek: NYU Building Holodeck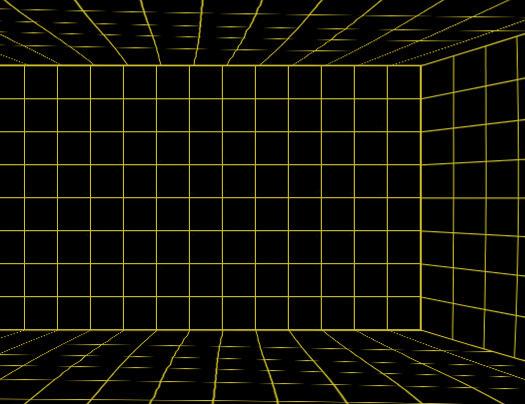 The classic television series "Star Trek" has gripped the imaginations of science fiction fans for decades, inspiring scholars to try to create real world versions of the technologies depicted in the show.
Now, NYU is pushing the boundaries of engineering to build an actual holodeck — a virtual reality facility featured in the show that creates holographic projections of objects and people.
The National Science Foundation gave NYU-X, a laboratory located in NYU's College of Nursing, a $2.9 million grant to create the innovative tool. The holodeck will combine virtual reality, robotics, 3D printing and sound design to convey information in a uniquely experiential and immersive way.
The tool is being designed by a cross-disciplinary team of experts for applications in healthcare, mathematics, robotics, urban planning, gaming, music, wireless technology and more. Dr. Ken Perlin, Professor of Computer Science at the NYU Media Research Lab and one of the designers of the holodeck, compared its utility to that of a telescope.
"If you're looking at people who are into exploring the universe, somebody has to build a telescope," Perlin said. "By building an instrument that sees further into the future, we are inviting people to ask questions in all sorts of fields whether it is biology, physics or weather science, that they would otherwise think they can't do yet because there's no instrument to ask those questions."
The Dean of the College of Nursing Dr. Eileen Sullivan-Marx said that the school would benefit greatly from the holodeck's ability to simulate "wicked" challenges, or situations that require interdisciplinary expertise to resolve.
"It provides a 3D simulation that teams of people can [use to] come together to solve problems," Sullivan-Marx said. "It's like a 3D SimCity game that you're playing with other people at different locations."
CAS sophomore Akash Das plans to major in computer science and is excited about the opportunities the holodeck will create for students like him.
"I think the holodeck is definitely something that's incredibly useful, with a lot of new [user interface and user experience] devices that really solidify an environment where people can simulate things," Das said. "I think that's very incredibly important, having more interaction with what you do just increases productivity and the learning value, and I think that's important for a university to embrace."
NYU-X Lab Director Dr. Winslow Burleson was enthusiastic about the vast potential of the holodeck. He mentioned how the holodeck could let musicians worldwide play an orchestra, prototype the new wireless technologies with higher bandwidths and the lower latencies, model mitosis during cell division. He proposes could also connect NYU campuses in Brooklyn, Washington Square and the medical quarter to serve as a prototype for future global networked universities.
"We would like individuals, the community, the NYU community to imagine what they could do with the Holodeck, to bring to us your projects, your experiences and your expertise so that we can collectively build the holodeck together, to do the amazing things that NYU is capable of."
A version of this article appeared in the Monday, Nov. 7 print edition. Email Herman Lee at [email protected]