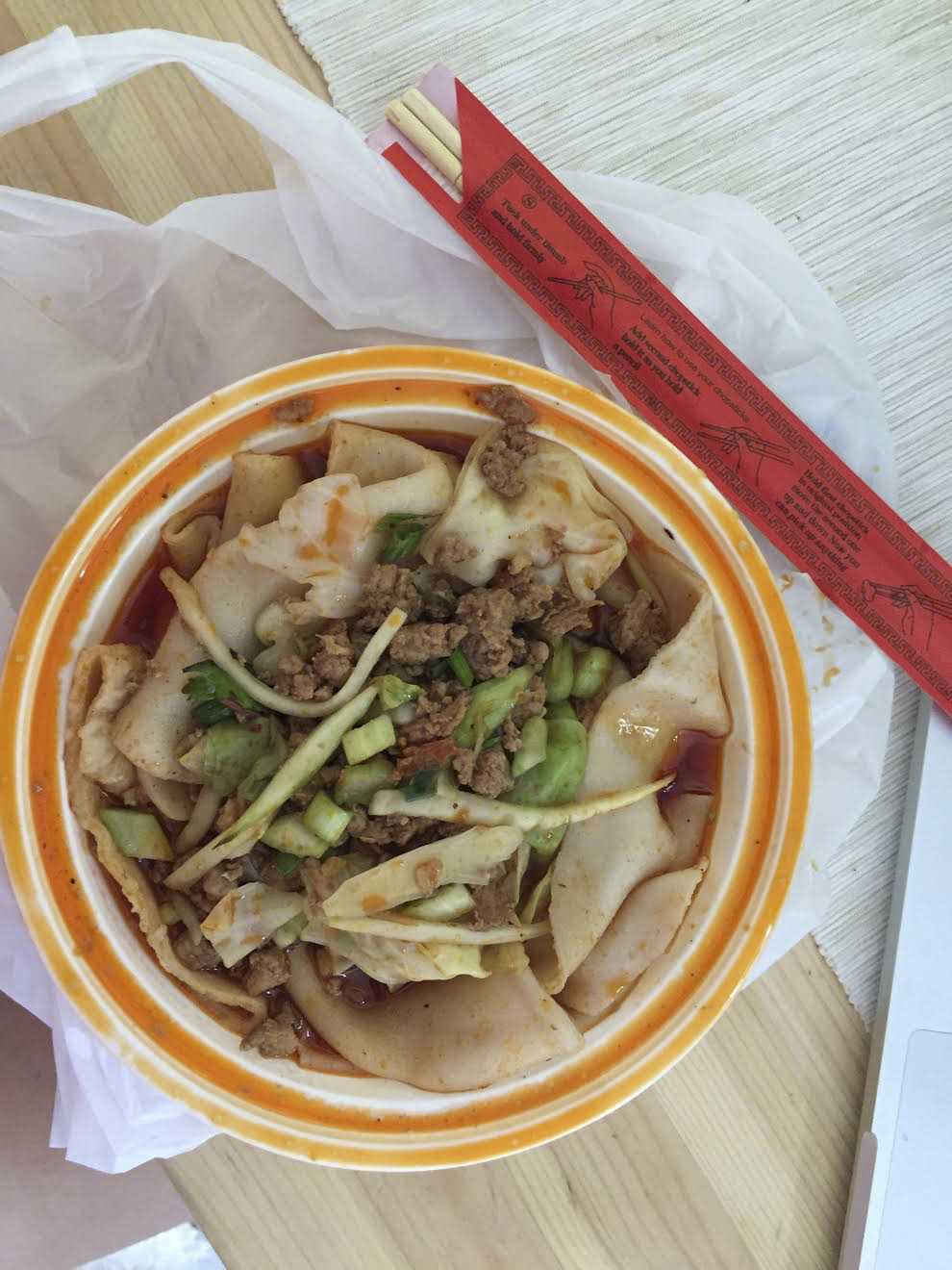 Inspired by Eater's Journal Series, Washington Square News thought it would be interesting to chronicle the daily meals of an NYU student. Here are some of my most notable meals this week.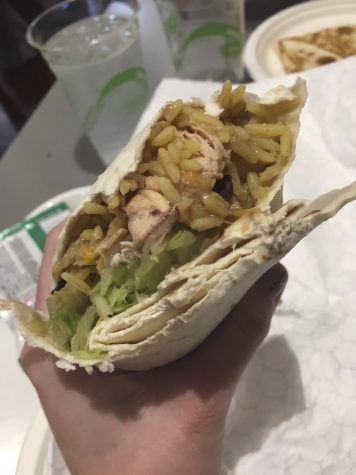 A Burrito from Kimmel Dining Hall
Even though I don't have a meal plan this year, I do have very sweet friends who sometimes swipe me at dining halls. I really wanted stir fry but the line was pretty crazy, so I got a burrito. It was just okay — I didn't hate it by any means, but it was not as good as the burrito I had had from Dos Toros earlier this week. I doused it in hot sauce to make it a little bit more exciting. The best parts of this meal were that it was super convenient, as I had just had class in Kimmel, and I was in good company.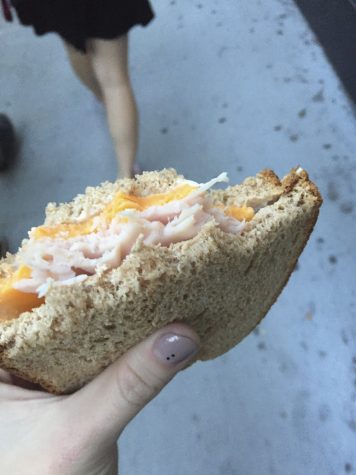 A Turkey Sandwich
After realizing I was spending a copious amount of money on food this week, I went to Trader Joe's and bought boring, practical groceries. A result of that was this sandwich: two slices of wheat bread (not sure why I bought this — I hate bread that tries to be healthy), turkey, mayo and cheese. I was conflicted about whether to put one or two slices of cheese on the sandwich — one didn't really cover the whole thing, but two slices could potentially be too much cheese. I impulsively threw on two slices and hoped for the best. I ate the sandwich, smashed from my backpack and entirely too cheesy, on my way to class. It reminded me of being on a middle school field trip.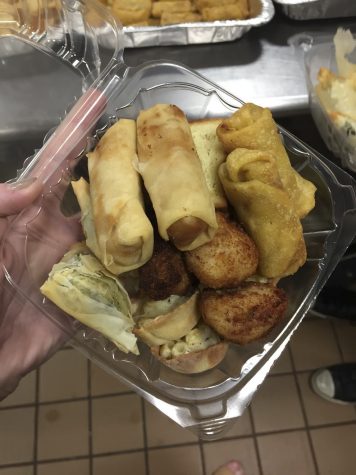 A Weird Assortment of Leftover Hors d'Oeuvres from a Morgan Stanley Event in Kimmel
I work in Kimmel's media office, so whenever there's free food left over from any of the events that day, we usually get to eat it. There was a pretty good assortment of finger foods, including mini crab cakes, tiny pulled pork sandwiches, spanakopita and a variety of egg rolls. I tried them all with some of my coworkers in the Rosenthal kitchen. The tiny crab cakes were soggy and the egg rolls tasted vaguely of chemicals, but it was free food. The winners were definitely the mac and cheese bites, which I had way too many of, and the little sandwiches.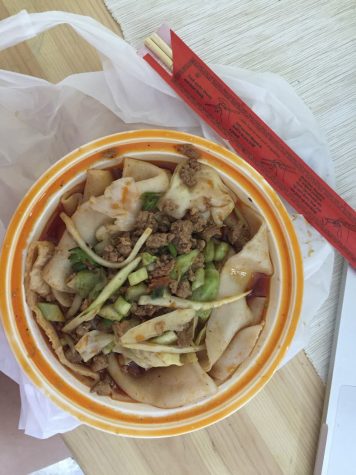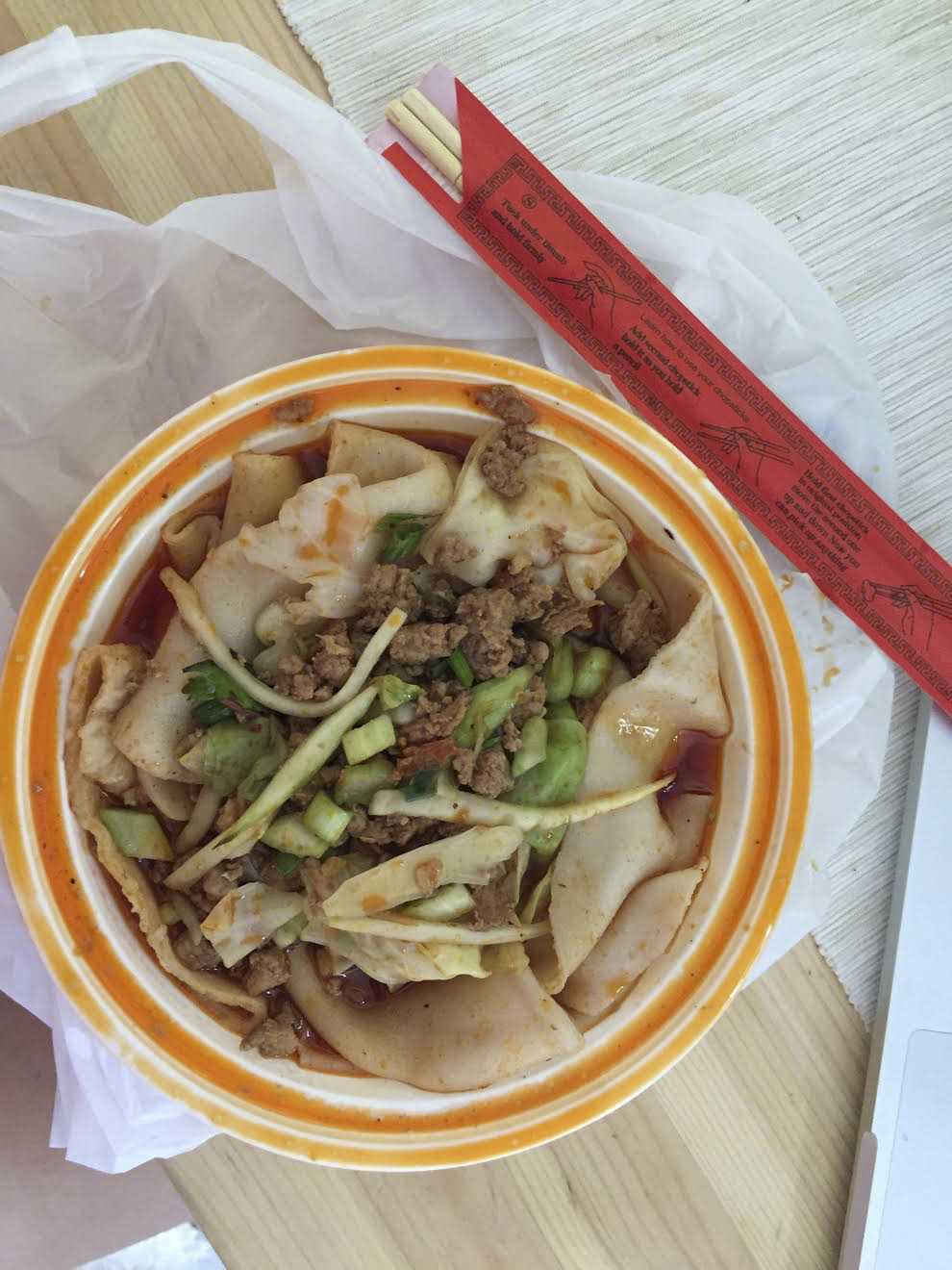 Pork Zha Jiang Hand-ripped Noodles from Xi'an Famous Foods
I picked this up from the Nolita location after my classes ended and ate it at home while watching an episode of Veep. I love Xi'an because it really focuses on strong flavors, freshly prepared food and low prices. It was spicy, delicious and very filling. The pork, cabbage, scallions and chives worked really well together, and the noodles were divine. I don't really like cucumber, so I picked around that. The low point of this meal was that I got chili oil all over my laptop, but that could be attributed to user error.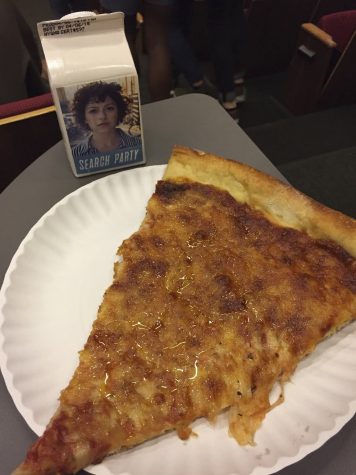 A Slice of Pizza from Search Party Screening 
I went to a screening of a new TBS series called "Search Party" in Kimmel. They gave out free pizza, which was an added bonus because I hadn't eaten dinner yet. The best part was the boxed water they gave out with the pizza: the little cartons had Alia Shawkat (the star of the series and, coincidentally, the love of my life) printed on the back. The pizza itself was actually really bad — the cheese was kind of burnt, hard and melded together, it was oily and the crust was tough. But for the millionth time this week — free food!
Overall reflections: Wow! I eat no vegetables. I'm pretty unhealthy. I'll eat anything if it's free.
A version of this article appeared in the Monday, Oct. 24 print edition. Email Camille Larkin at [email protected]