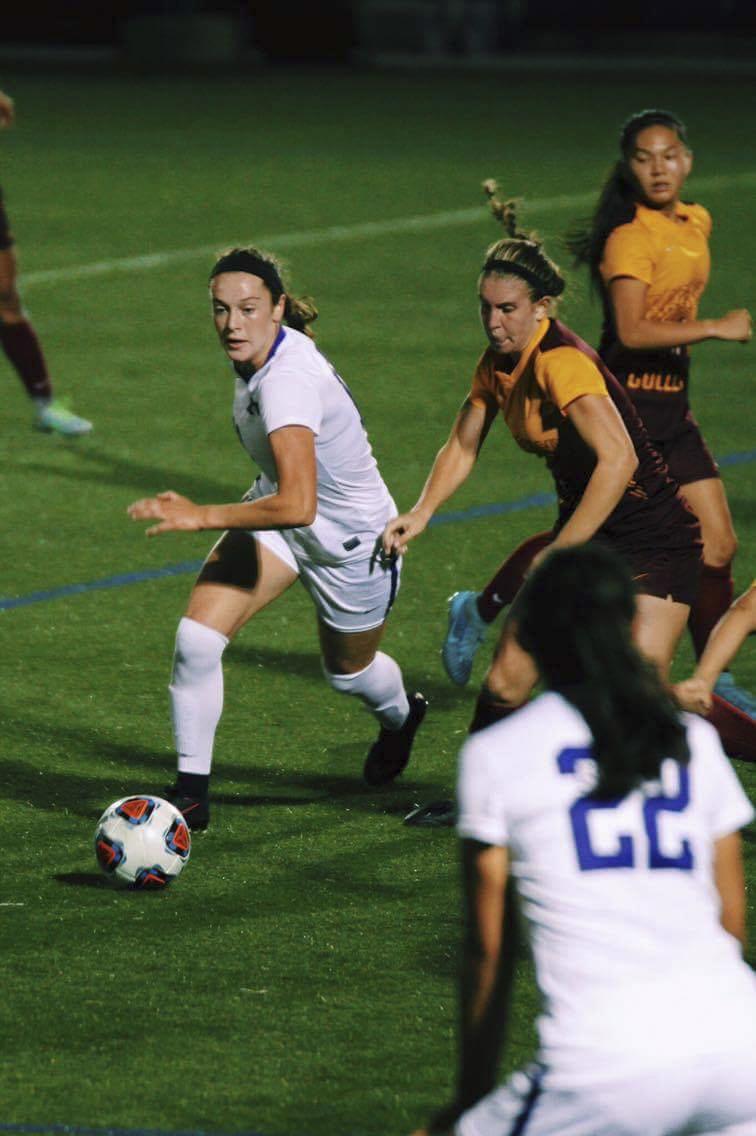 While New York has only been her home for two short months, freshman forward Alex Benedict is already standing out in the big city. With an 8-3-3 record, Benedict and the rest of the NYU women's soccer team are starting off strong this season.
"We've been training pretty hard," Benedict said. "We always have to bring intensity to every practice which, I mean, is expected when you're on a sports team. But the way we practice definitely reflects the way we play. We've been struggling a little bit to finish lately but we ended that this week so we're hoping to continue that."
As a newcomer in the world of collegiate athletics, Benedict and her fellow freshmen were slightly apprehensive about facing their intense new opponents.
"There are five field-playing freshmen and we all play a number of minutes every game. We haven't really hit the weight room before, so going against kids that have been lifting for four years can be a little bit intimidating. But I think that we handle it really well," she said.
Benedict may not be as experienced as the teams she goes up against, but that doesn't stop her from running the field. As she gains more opportunities to contribute during her games, the forward is beginning to recognize the strength of her team as a whole.
"I think the other forwards and I are really close and I know I can always rely on them to read where I'm gonna be and I can read where they're gonna be," she explained. "I can really depend on them to score."
Benedict appreciates the closeness of her team not only in game situations, but in all aspects of life. But Benedict is more than a star on the soccer field, and she admits that NYU means more to her than just athletics.
"My grandfather and my great-uncle both went here and so when I was younger my grandfather would always take me here to walk around," Benedict said. "I've always loved the city but the soccer part also really helped."
Although her schedule has been packed since she got to the city, she is trying her best to make time for adventure.
"I like to explore. I haven't really had an opportunity to yet, but the other freshmen and I always make plans to go do something," Benedict said. "It's hard to hang out with anyone else because we're just with each other so frequently and we're either sleeping, eating or doing work."
While she may be a busy student-athlete, Benedict does have interests outside of soccer and school. From running on her own to becoming a certified open-water scuba diver, she has a passion for excitement and says she can't wait to continue to explore in the city.
"I want to just go to new places, like new restaurants. I'm a big foodie so I wanna try a lot of cool places," Benedict said.
Benedict is already thriving in her new home, and her obvious passion for the activities she loves is paving a path for her success. She hopes to lengthen the soccer team's winning streak with a victory against the University of Rochester this Friday.
A version of this article appeared in the Monday, Oct. 24 print edition. Email Zel Fortson at [email protected]