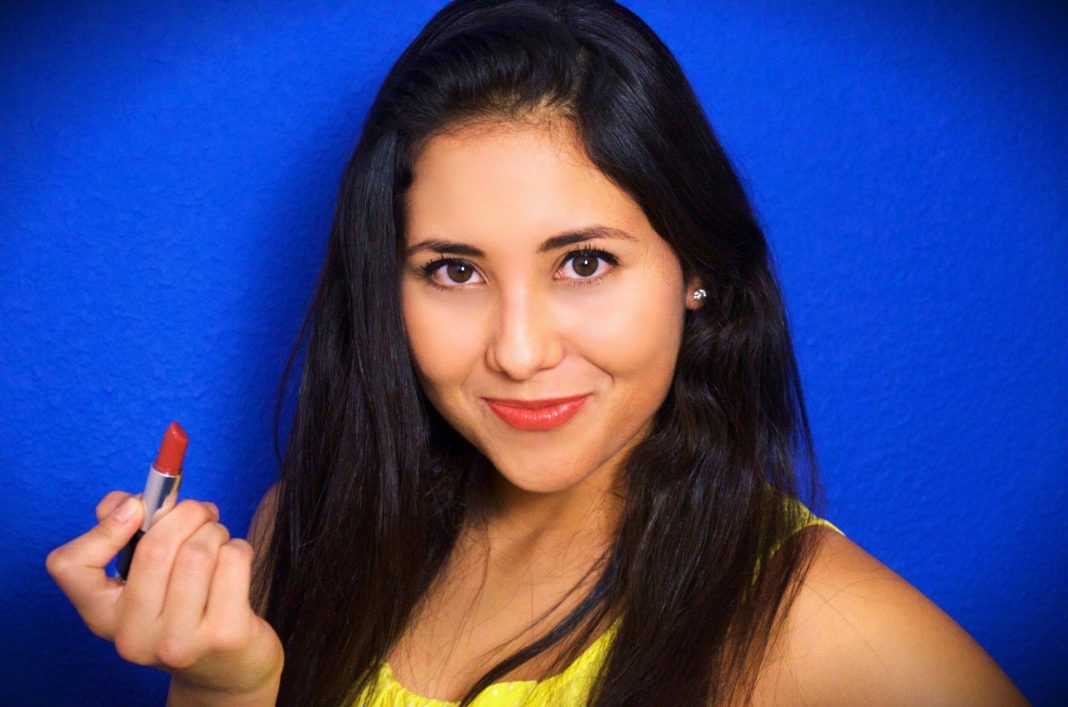 A new comedic web series is on the horizon and WSN was lucky enough to interview the creator, director and writer of the show, Tisch School of the Arts alumna Jo-Dean Roark. Her new series, "Max Compact," follows a young, newly-married woman who discovers that she has visions when she puts on makeup. In a vlogging-style format, the audience follows Max's adventures as she tries to find the source of her newfound powers as well as simply navigate life, bringing her fun, awkward and bubbly personality with her every step of the way.
WSN: So the show, "Max Compact" is about a woman who discovers that she can see the future when she puts on makeup. How did this concept come about?
Jo-Dean Roark: So I moved to L.A. about one year ago, and I wanted to create a web series that had to do with the makeup world because I love makeup tutorials. I've been watching them since I was in high school, so I knew I wanted to incorporate that concept into the show along with the idea of vlogging because I love watching couples vlog and do challenges, so I wanted to put the two together.
WSN: Typically, most shows that involve a protagonist having a supernatural ability are very dramatic and serious, focusing more on tension and conflict. However, from what I can see from the sizzle reel, the show is very fun and has a comedic vibe to it. Was that intentional, or did it just happen organically?
JDR: I think both. Everything I've written up until this point was a comedy, and so I knew it would follow that course. And I love Marvel movies; like usually when watching them, I'm always looking for the jokes in between the drama, so I knew that I wanted it to be comedic, along with the superhero concept.
WSN: I see you've worked on many different projects such as the "Hello Cupid" reboot for Black&SexyTV, and "Dorm Therapy," for which you are the writer and director. How did those experiences contribute to your work on this coming show?
JDR: Honestly, "Dorm Therapy" was the most influential project I have ever created. I wrote it my senior year at Tisch with my friend, Adam Carey, who is also working on "Max Compact." At the time, I had no intention of being a writer. I thought I was just going to be an actor, but I wrote the first episode and I showed it a friend in my studio and he said: "Why don't we write it together?" And so we wrote the entire season together and then recruited some friends to be a part of it, actor-wise. And it was really hard because we had to find funding. I think getting the money and funding for the project was one of the most difficult parts but we go it done, and we edited using Final Cut Pro — which I still use, to this day — and we had a screening at [the Cantor Film Center]. And that was when I knew that this was what I wanted to do. That I could wake up every day to do this and do it for free and be happy. I mean, I still love acting but writing and creating web series are my true passions…This project is definitely made to live online as a web series but I want it to be super interactive. For example, Max will have an Instagram where she'll be posting all her in-between adventures, as well as Twitter and Facebook … be for the audience to get super active with the show. And on YouTube, in-between seasons, another character would kind of take over for a bit so that they can interact with the audience as well. I would also like for the audience to choose her "end of vlog" catchphrase. Kind of like how after every video, vloggers and YouTubers end with a specific phrase, I would like that after season one the audience to chose the catch phrase.
WSN: So you graduated from Tisch in 2013. How has your Tisch education helped you so far, not with just this project but within your career as well?
JDR: Honestly, there are so many benefits and so many resources with a Tisch education. I was a senior when I wrote "Dorm Therapy," and after [graduating] I went to Mississippi for two years with Teach for America as a social studies teacher because NYU has connections to them…And it was really great because I was able to bring my drama background with me into the classroom, even though I was teaching social studies and [I used] improv and other things to help with the learning. And just the opportunities. There are so many opportunities at NYU, you just have to look for them. You just have to use your resources.
Email Lizzie Essiedu at [email protected]