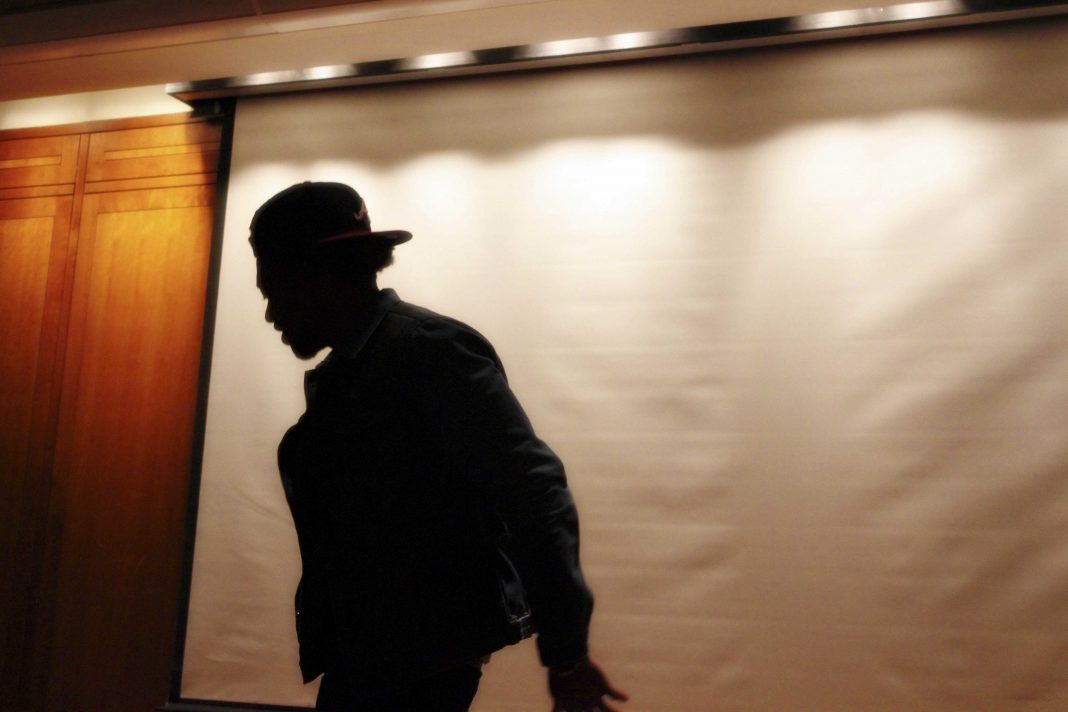 Standing in front of a group of strangers and telling them your most personal thoughts and experiences can sound terrifying to some. To NYU's slam poetry club, it's just another Wednesday.
Slam! meets every week to talk about poetry, listen to other people's stories and share and critique their own writing. When the students stand and share their life stories with a room full of strangers, everyone listens and snaps
in agreement.
Co-President and Gallatin sophomore Lia Hagen leads the group in discussion and shares videos of poems she's enjoyed each week. Last week, she even shared her own poetry, including one poem in which she described the struggle of being a vegetarian growing up in a meat-eating family.
"I really like that I can write something and feel really deeply connected to it and then share it with an audience, and feel them connect with it as well," Hagen said. "In other forms of writing, there are barriers you have to pass through before you can actually perform, but in slam, you just go for it."
Members of the club come from all backgrounds and styles of writing, but they enjoy sharing and learning from each other's work. Club member and Gallatin sophomore Andie Newell loves the opportunity to make his experiences into art.
"People here are so vulnerable with each other," Newell said. "It's also a chance to be loud. At Slam! you can yell, you can shout, you can say whatever you want and people will welcome that. They welcome emotions on stage."
GLS freshman Khalid Abudawas agreed with Newell about the experience of sharing emotions through poetry.
"My favorite thing about poetry is there is a lack of censorship, and you give somebody three to five minutes to say whatever they want, and you can be 100 percent truthful," Abudawas said.
While the club is artistic and fun, members take their poetry very seriously. Gallatin senior Michael Frazier said his favorite part of the club was being around people who are also passionate about poetry.
Apart from the club, NYU also has a slam poetry team. The club is open to everyone, but only five people make the team, which goes on to compete at the College Union Poetry Slam International, the world's largest college slam poetry competition. In the past, NYU has won first place at CUPSI in 2012, 2013 and 2015.
In order to determine the team members, auditioning students compete in three preliminary slams. The top poets of each round advance to the Grand Slam, where the top five are chosen for the team.
The first two preliminary slams have already happened, but the third one will take place from 8 to 10 p.m. on Nov. 5 in Kimmel 914. The Grand Slam will be from 8:30 to 10:30 p.m. on Nov. 13 in Kimmel Rosenthal.
The club's next event, "Queer the (Open) Mic," will be from 7 to 10 p.m. on Oct. 28 in Kimmel 802.
A version of this article appeared in the Monday, Oct. 17 print edition. Email Faith Gates at [email protected]