Three NYC Classes for the Creative-Minded Student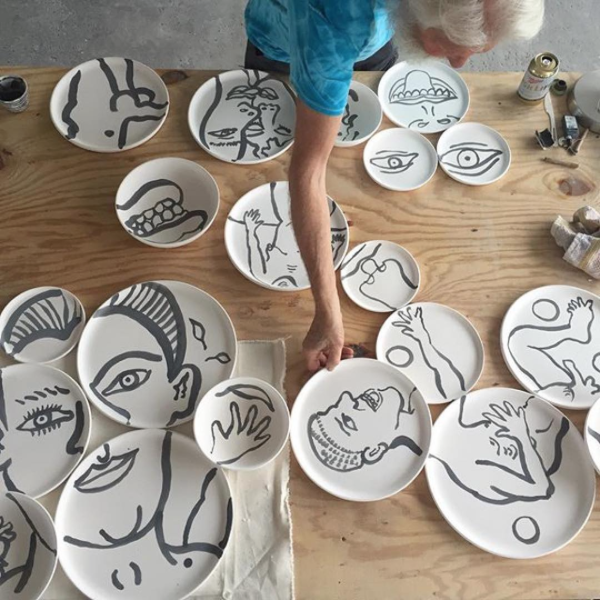 One of the challenges that NYU faces is the lack of fashion or creativity-oriented classes for everyone to explore their interest. There are a variety of fun creative classes in Tisch and Gallatin, but many are only open to students in the respective schools. Another problem that students run into is a credit limit. For example, CAS students can only take up to 16 credits outside of CAS. Similar regulations apply to students in different schools as well. However, students can always look outside of NYU to find classes that meet their interests.
MOOD Fabrics
Fashion enthusiasts should look to classes offered at MOOD Fabrics located in New York City's Garment District. They offer six-week beginner's illustration, draping and sewing courses. Illustration is used in the fashion industry to convey ideas. While there is no restriction on how designers should express their designs, fashion illustration courses at MOOD teach students how to communicate and clearly deliver their ideas with others. This course will help students improve their drawing skills and pick up some useful techniques. If you have an idea and are able to transcribe it to your sketchbook, the next step is to learn how to drape. Draping is making patterns using a dress form. For those who have an idea of what they want to design and make, draping is the next step they need to take to actually make a piece. Once students learn how to drape, they can create patterns and put their design into production. MOOD's sewing class will teach students how to operate sewing machines, lay out patterns, cut fabric, and make clothes. Illustration and sewing classes are free, but the draping course is $99 and for the sewing class you must purchase their sewing machine for $145.
PhotoUno Photography School
These days, photography has become one of the most popular hobbies among college students. Whether you want to get into professional photography or not, taking pictures has become an ubiquitous hobby with an easy approach. You do not need DSLR cameras to take good pictures. All you need is your phone. PhotoUno Photography School offers photography classes at an affordable price. Their class ranges from a beginner level to an advanced level. Price range is from $170 to $370. Students can freely explore their interest and have fun with this course. For those who want to learn photography taking skills and more about photography in general, these courses will help.
Painting Lounge
Painting is for anyone who is interested in expressing their creativity. While there are no rules on how to paint, there is a plethora of different techniques you can apply to your blank canvases. Painting Lounge offers painting classes. The class is guided by experienced artists, teaching students hand-in-hand to replicate the particular painting chosen for the night. You don't have to be a Pablo Picasso to enjoy a therapeutic painting session. A two-hour class is $50 per seat. A two and one-half hour class is $57.50 per seat. A three-hour class is $65 per seat.
The best resource that NYU students have is New York City. There are so many opportunities for NYU students to explore their interest and passion outside of NYU. The best way is to put yourself out there, go to different events, meet people outside of school and stay open-minded.
Email Adryan Son at b[email protected]