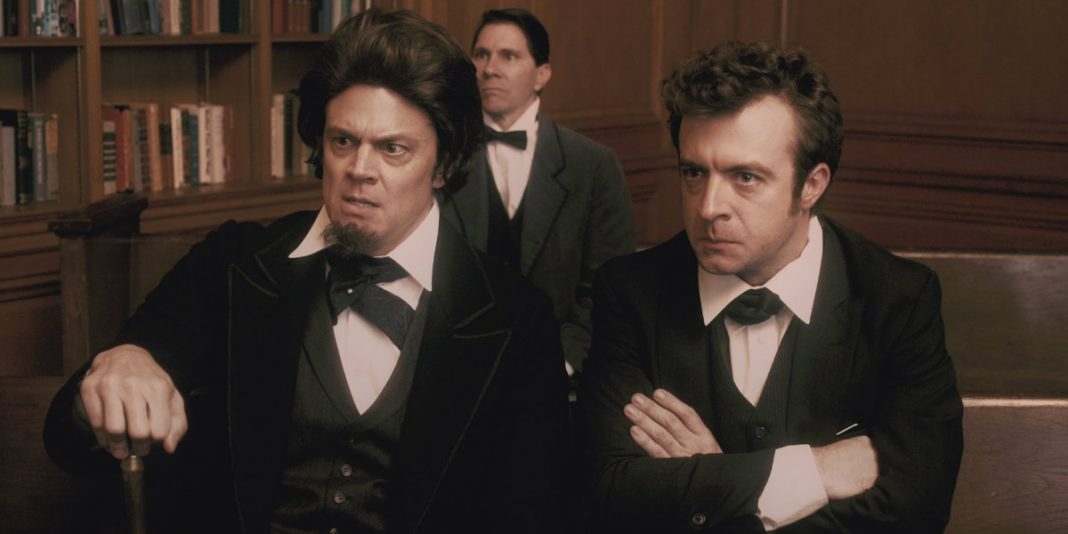 When I first heard about "Drunk History," it genuinely seemed like a fake show. Every TV trailer made it appear as some kind of mini-series or one-off akin to "Too Many Cooks" — which isn't entirely false, given that it began as a "Funny or Die" series before being adapted by Comedy Central. But as it turned out, not only was the show real, but it was filling a surprising niche as a well made, unique series. And sometimes, like with the episode featuring Harriet Tubman, "Drunk History" elevates itself to brilliant and important. Not too bad for a joking premise.
The basic concept is that every week, comedian hosts drink heavily and then attempt to retell a specific moment in history, such as Edgar Allen Poe's scheme to con a rival out of money or Tubman's history as a Union spy. While the comedians giggle through their retellings, the audience is treated to a live-action recreation of their stories, ripe with anachronistic dialogue and comically cheap effects.
This season's first episode began with a trio of stories based on escapes. Story one focused on Timothy Leary, a professor whose experiments with LSD prompted him to be jailed for trumped-up charges. This created a fairly solid chapter, with raging, drunken ranting adding a nice comedic spin to the pacifist professor. Leary's story felt weirdly understated in a good way, as his life was presented as tiny vignettes in the massive scope of the '70s (both the Weather Underground and an absurdly prosthetic Nixon appeared briefly). What elevated this section from average to excellent was the undercutting and dour ending, with the narrator pausing on the fact that the professor spent years in jail for nothing.
Story two featured the adventure-seeking William Willis trying to rescue Bernard Carnot, and was easily the weakest. It had its moments, but was generally too brisk and too broad to be either informative or exciting. Not to mention that the show's strength is when its covers unorthodox or underappreciated stories, and William's quest for adventure didn't feel like that.
Story three, easily the highlight, covered the frequently-told tale of the lead chef on the Titanic, who famously survived the deadly cold waters because he was intoxicated. This was the funniest of the sections — surprisingly, having a drunken modern-day adult capturing the personality of a drunken turn-of-the-century ocean man results in a few brilliant zingers. But the best part of this section is that it took a long-shared tale with a man mostly known as an oddity and punch line, and turned him into a fleshed-out hero of sorts. As it turns out, his drinking made him extraordinarily calm, resulting in him giving up his spot on a lifeboat to allow others on and enabling him to carefully follow safety protocol as he coolly climbed the quickly sinking ship to ensure survival.
The biggest takeaway from this episode was that the winning formula of "Drunk History" is still in place. Having historic figures improvise and hiccup is still funny. The effects manage to find that perfect spot between cheap-looking and lovingly designed. The stories are still interesting. All that kept this episode from being particularly notable was the underwhelming second story, as well as a surprisingly weak showing by the hosts, who failed to bring much comedy to the table. But as long as the formula is there, Comedy Central should still have a few great episodes up their sleeves.
Email Carter Glace at [email protected]