Fast Food Can Make You Sick(er)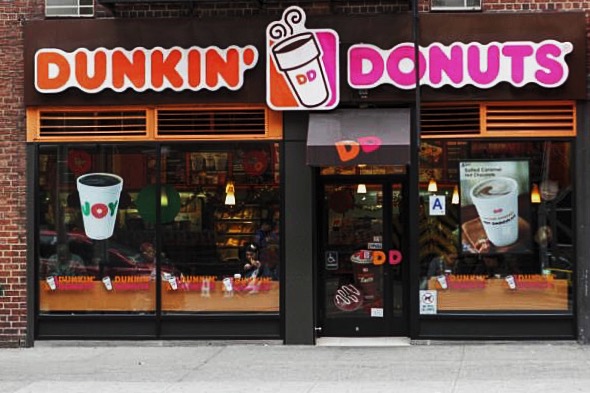 You might want to think twice before you choose Dunkin' Donuts over Downstein for breakfast. Dunkin' Donuts, among several other popular chain restaurants near campus including Starbucks, Dairy Queen and IHOP, were issued failing grades last week for their use of antibiotics in the meat that they serve. Five advocacy groups, including Friends of the Earth and the Center for Food Safety, partnered to release the second annual Chain Reaction report, which evaluates 25 of the top restaurant chains in the country.
The outlook was bleak in 2015: only five of the 25 companies showed they were trying to eliminate meat raised with antibiotics. This year, the report has found that twice that number have passed. However, many popular restaurants around NYU, including Starbucks, Dunkin' Donuts, and IHOP, still received "F" grades.
The report highlights problems with the increased use of antibiotics in the meat industry, noting two important points: first, the report asserts that the use of antibiotics only exists in order to be able to raise more animals faster in unsanitary conditions; second, the increased use of antibiotics is not only harmful to the animals, but is also becoming a public health issue.
This misuse of antibiotics only serves to make antibiotic resistance stronger. Antibiotic resistance will let bacteria withstand antibiotics longer, making illnesses caused by bacteria such as E. Coli harder to cure.
CAS freshman Charlie Xiao is concerned by the idea of antibiotic resistance, but he is also hopeful.
"The possibility of antibiotic resistance is an alarming prospect, and it really is a big issue. That being said, there are new scientific breakthroughs that have developed ways to kill bacteria without antibiotics," Xiao said.
Increasing antibiotic resistance could be especially devastating to NYU students who live in dormitories where diseases tend to spread quickly. The report finds that in 2016, nine of the 25 companies made public policy commitments of some kind to "phase out routine antibiotics in some or all of their meat and poultry supply." Companies that have implemented some policies were given at least a "D" grade, with chains like Panera Bread and Chipotle bringing in "A" grades for their transparency and strong policies. Although better than that of 2015, this is still a staggeringly low number.
Companies receive "F" grades mainly for two reasons: the first is that they had no publicly available policies for the limitation of antibiotic use in their meat supply, or that their policies allowed for the continued use of antibiotics. Chains in the first category include Dunkin' Donuts, Starbucks and KFC. The second reason is unresponsiveness to the survey disseminated by the researchers; the companies in this category include IHOP and Domino's.
A version of this article appeared in the Monday, Oct. 3 print edition. Email Kaitlyn Wang at [email protected]