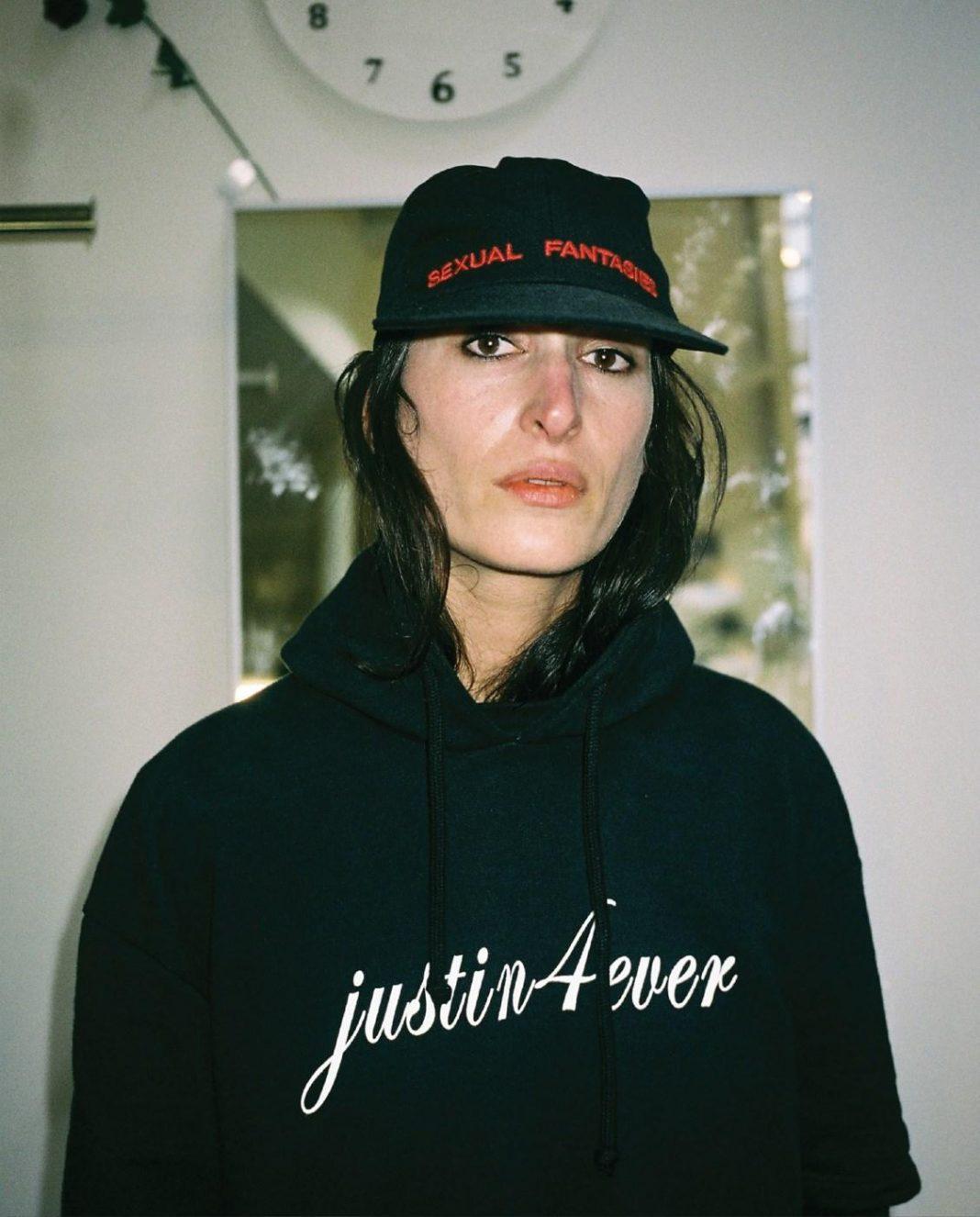 If imitation is the sincerest form of flattery, then the French fashion house Vetements is quite skilled in the art of admiration. This idea of replication isn't new for the brand that has famously sent DHL T-shirts and Champion-inspired sweatshirts down the runway.
For Spring 2017, designer Demna Gvasalia presented an array of collaborations with outfits from North Face, Juicy Couture and Levi's through the lens of high fashion. Juicy tracksuits were shown high-waisted, styled with mock-turtlenecks and black stilettos peeking out from under the velour. A Levi's Canadian tuxedo was cut and restitched, finished off with an extra-long black belt and an exaggerated zipper down the crotch.
The brand's oversized blazers, shown messily draped over plain blouses and extra-long trousers, combine tailored formalwear with street style-ready casualness. Their sweatshirts, styled with loose-fitting bombers and emblazoned with a saying like "MAY THE BRIDGES I BURN LIGHT THE WAY," have garnered fans as high-profile as Rihanna, Selena Gomez and Kanye West. With no defined genders, no defined demographic and no defined body-type, Vetements captures global youth culture at its most modern. Critics are both confused and mesmerized by the success. What could be pushing fashion fans to spend $960 on a hoodie?
Thea Kontham, a Steinhardt freshman interested in exploring fashion's impact on society, feels the strong branding is a large part of the house's performance.
"I personally don't feel impacted or impressed by brands, but I see how a strong brand image could be impactful," Kontham said. "Clothing can be a statement of what a brand stands for and can represent a certain group or ideology."
Vetements isn't necessarily selling clothing. It's selling an image, an idea, a way of living. The collections, when paired with the aesthetic of the brand, embody a sort of modern edginess that can appeal to wildly wealthy twentysomethings.  
Celebrity influence also played a key role in Vetements' ability to quickly transform from fringe to famed. Julia Mansour, fashionista and freshman at Liberal Studies, notes that the general public is heavily affected by celebrity culture.
"Fashion, oftentimes, is about status and influence and looking 'cool'. If celebrities are wearing certain pieces of clothing, then people will buy them to emulate that status." Mansour said. For her part, Mansour admitted that she'd rock a Vetements hoodie just because she saw Rihanna wearing one.
While Vetements may appear contrived — a brand supported by image and celebrity —  Gallatin senior Kelly Han, who is a PR intern at Balenciaga (where Gvasalia also serves as creative director), asserts that the ethos of Vetements is simple.
"It's centered on the fluidity and movement of clothes on the wearer in the most pure and utopian sense," Han said. "Fashion has progressively become tainted and oversaturated by the redundancy of concepts and seasons, catalyzed by the digital age. This instant gratification, propagated by consumers, can make fashion houses the victim of the process — but Vetements is intuitive and fresh in its approach."
Vetements may come off as pretentious, but, in many ways, it is stripping fashion to its most authentic form.
Perhaps celebrity is the reason for Vetements' success, putting images of their clothing everywhere from Vogue to Daily Mail UK. Maybe the fashion community that once scoffed at sweatsuits is finally able to embrace its sloppier side due to the validation of an expensive brand. Or, possibly, Vetements was simply able to fill a void that connects with people. Whatever the reason, if Gvasalia is able to keep up this momentum, the brand is sure to stay on our radar in the upcoming seasons.  
Email Andrew Bruggeman at [email protected]