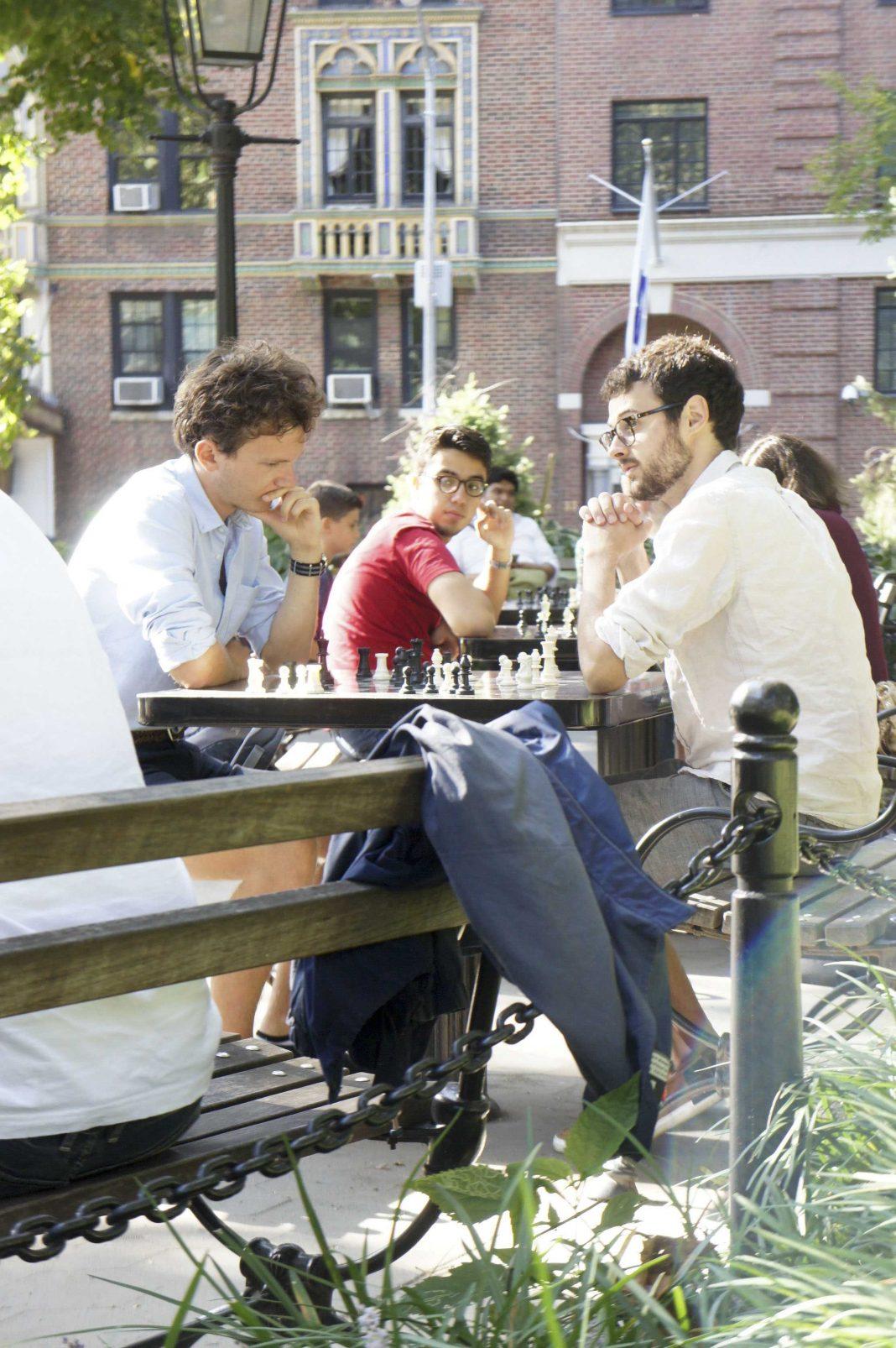 The clock is ticking. Everyone is watching. One wrong move and it could all be over.
The intensity of chess is just one of the draws to the game for the NYU Chess Club. While the game itself may be complicated, the idea of Chess Club is simple: play chess each week and hang out with people you have something in common with.
Chess Club president and CAS junior Venkat Iyer said that the group started for chess players who sought out others to play against.
"When we meet, we chat, play some games, and relax for a couple hours; it's really very laid back," Iyer said. "The biggest thing that helps connect people is having some common ground, and naturally, when people in Chess Club meet, they have the common ground of the game. It's common to ask someone to play a few games with you and chat while trying to beat them."
Iyer, who is in the top five percent of skilled chess players in the country, is drawn to chess because of the logical thought and extrapolation that it requires, and how it rewards intuitive thinking. He believes it has stood the test of time because it is one of the most intellectual games out there.
The history of the game fascinates many of the members. Embert Lin, a Stern senior in the Chess Club, said that one of the most amazing things about chess is that mathematically, any one game of chess can never be repeated.
"The game will still be played for years and there won't be any repetitiveness," Lin said. "There are so many combinations."
Because there are so many different styles of games to play, Lin says chess never gets boring. He described once playing a six hour game and once playing a two-minute game.
The club has a variety of students with different skill levels, from beginners to professionals. While NYU also has a Chess Team where students compete competitively around the country, the club is open to a more casual crowd.
"It's a great game to play every week. It's a great destresser. You don't have to worry about school; you just play chess and you're in a different environment," Lin said.
Chess is also quite present around the city. Chess Club Vice President Daniel Zhu said club members sometimes play against the chess players in Washington Square Park, Union Square and Central Park.
However, Zhu referred to them as "hustlers" because they prey on the inexperience of the other players. While betting on chess games in the park is common, it is rumored the club might also like to incentivize their games.
Lin said the club doesn't play for money; however, they might make some other sort of wager to keep the game interesting.
"What happens in chess club, stays in chess club," Zhu said with a smile.

A version of this article appeared in the Sept. 19 print edition. Email Faith Gates at [email protected]