Preview: The World Cup of Hockey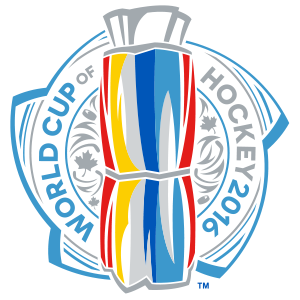 The World Cup of Hockey is back. In a strange attempt to create a best-on-best tournament and steer the NHL away from Olympic hockey involvement, a World Cup has been staged for the first time since 2004. And in an even more bizarre move, two hybrid teams have been created: Team Europe and Team North America. The former represents all the under-repped European nations while the latter is a conglomerate of American and Canadian players under 23. How will these nations work as a team? Players like Jack Eichel and Connor McDavid, who have always been marketed as bitter rivals, are now forced to play together on the world stage.
First and foremost: Canada, Canada, Canada. If they take anything less than first place, it'll be a national upset — as is usually the case with Canada and hockey. As the two-time defending champions at both the Olympics and the World Championships, we are in a golden age for Canadian hockey — which is almost redundant, because the age never rusted. With names like Crosby, Price, Tavares and Weber highlighting the Canadian roster, a loss would be not only a travesty but also just plain unlikely.
Russia is always in the conversation, but in recent tournaments they have all played as individuals rather than as a team, despite boasting enormous talent such as Alexander Ovechkin and Evgeni Malkin.
Sweden, though a strong hockey nation, struggled at this past spring's World Championships and likewise missed the mark in Sochi. They fell flat in the gold medal game against Canada, getting shut out 3-0. But led by consummate professionals and team players in the Sedin twins, the Swedes will do their best not to be trifled with.
Finland has recently soared to the top of the world rankings, currently ranked third in the IIHF World Rankings behind only Canada and Russia, respectively. They won silver in the last World Championships and have the dynamic young gun Patrik Laine who has yet to play his first NHL game after going second overall in the 2016 NHL entry draft. The Finns will surely be in the conversation to go in the top three.
Keep your eye on the tournament's two hybrid teams as players from usually opposing sides will have to come together as they only sort of represent their country. Skillwise, these teams have undeniable talent with Team Europe's roster including the likes of Slovak Marian Gaborik and Slovenian Anze Kopitar headlining a team with players from Germany, Switzerland, Austria, France and Denmark. But the greatest question will be how this diverse group of players will compete against teams with previous international experience playing together.
Team North America's narrative will be one of the most intriguing ones to watch as these players not only come from warring hockey nations, but also are inexperienced internationally.
The winner will be crowned on Oct. 1, but my pick is set, and it's Canada all the way.
The tournament — held in the Toronto Maple Leafs home arena of the Air Canada Centre — officially begins on Sept. 17 with Team USA and Team Europe facing off in pool play at 3:30 p.m.
Email Rachel Ruecker at [email protected]