Columbia Ruling Wins Union Rights for Grads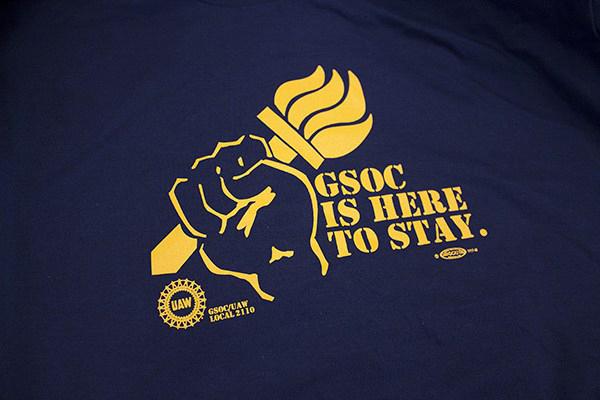 On Tuesday, Aug. 23, over 500,000 private college and university students gained the right to unionize, engage in collective bargaining and strike if necessary. This is a result of the National Labor Relations Board's 3-1 ruling in favor of Columbia University graduate students who sought employee status recognition as students.
Columbia University and The New School started petitioning the National Labor Relations Board in December 2014 to overturn a 2004 decision which did not allow graduate students to be considered employees. The ruling found "no compelling reason" against
student unionization.
The members of NYU's graduate student union, GSOC-UAW Local 2110, benefit from the National Labor Relations Board's decision, as they are protected by the National Labor Relations Act.
Steinhardt graduate student Anne Pasek is the co-chair of NYU's graduate student union, and she thinks this progressive step will help sister unions.
"We're working with Columbia and The New School and increasingly the folks at Barnard who are hoping to form their own union," Pasek said. "We have a lot of experience with contract negotiations that we're all ready to turn out and vote with their organization and support their efforts."
Columbia University civil engineering student Olga Brudastova was a spokesperson for the lawsuit, and she publicly expressed support for graduate student unions as early as 2014.
"It is truly inspiring to see graduate workers in private schools all over the country catching the momentum and campaigning for their right to have protection and stability in a form of a contract," Brudastova said. "[This] would be able to cover such issues as health care, late pay, childcare, grievance procedures and workload."
GSOC's president Maida Rosenstein thinks that this ruling normalizes unions for graduate workers at universities, and this helps all affected student workers.
"It opens the possibility that many more graduate workers at private universities can organize, and that can only be helpful to GSOC," Rosenstein said. "More unionization at private universities is going to help raise the standards overall for graduate workers."
Although NYU voluntarily recognized GSOC in 2013, the Labor Board's ruling now gives NYU's graduate student union the right to seek legal precedent if the university breaches its union contract. In addition, the decision also recognizes NYU's graduate student workers as employees of the university.
Rosenstein and Pasek both believe that this decision gives student workers a greater voice and a more democratic workplace.
"The significant part of the ruling is that our relationship with NYU is now one that is both as students and employees at the same time," said Pasek. "We weren't in a very advantageous bargaining position [prior to the ruling] because we had
voluntary recognition."
A version of this article appeared in the Tuesday, Sept. 6 print edition. Email Sayer Devlin at [email protected]