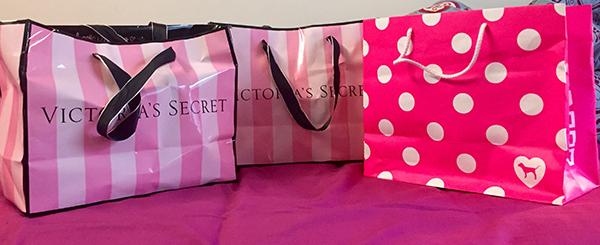 Retailer company L Brands announced earlier this month that Victoria's Secret is scheduled to undergo an entire organizational restructuring, rumored to include eliminating its swim line altogether.
Considering the band of Angels that flood Instagram in their skimpy bikinis, it comes as a shock that Victoria's Secret may no longer keep its swim category after this year. Just last month, the brand aired its second-annual "Swim Special" on CBS — similar to its annual fashion show, minus the extravagant wings and in a place much more exotic.
While Victoria's Secret is a retailer of lingerie first, its swimwear is a popular staple of the brand. However, its popularity with the masses on social media is not reflected onto its sales. Last August, Citi Analysts reported that the swim category "had trended down over the last several years," only making the company about $500 million last year. Joining the swim category on the chopping block are the brand's print-catalogue and 200 of the brand's employees.
In its press release, L Brands delineates its strategies for expanding the company's profit, which includes "focusing resources on core merchandise categories, where the company believes the greatest growth potential exists."
They explained the company is reorganizing to concentrate on PINK, Victoria's Secret Beauty and Victoria's Secret Lingerie. Citi Analysts also reported that the brand is replacing the swimwear space in-store with its sport activewear line — believed to be a more profitable category. 
Victoria's Secret's decision to eliminate certain merchandise categories seems to be affecting more than just women. A comment by Citi Analyst Paul Lejuez suggests the brand needs to consider its responsibility to men as well.
Lejuez called Victoria's Secret decision to stop printing its catalogues "every guy's worst nightmare."  His comment points to an important issue with the brand's image that may be linked to its sales.
Though it claims to appeal to women, Victoria's Secret's brand is built on flat stomachs and thin legs — clearly not a representation of all women. With body-positivity trending, more women continue to reject strict standards of beauty and are embracing their unique builds. Conversely — but to no surprise — Victoria's Secret reinforces these exclusionary standards, so much so that it led one former Angel to quit after she was repeatedly told to lose weight, developing body image issues and depression. In another failed attempt at appealing to women, the brand released a bra campaign with the tagline "The Perfect Body," which included its famous lineup of Angels who they believed fit the tagline — implying that all other women without full chests and defined abs are less than perfect.
A different restructuring of Victoria's Secret's brand would be much appreciated. Rather than replace its swim category with active wear and further reinforcing the idea that its brand caters to thin women only, Victoria's Secret's business strategies need to be formed with the everyday woman in mind.
A version of this entire appeared in the May 2 print edition. Email Medardo Perez at [email protected]