Notable Moments From Sports This Year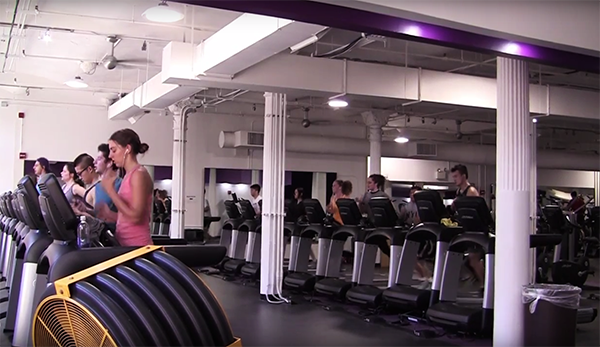 With May upon us and final exams just around the corner for most, the WSN Sports Desk says goodbye until next fall. With that in mind, it's time to look at some of the most notable moments from the last three months of Violets (and Grapplers) action.
Nathan Pike Earns Silver at NCAA Championships
This wasn't unfamiliar territory for the junior 133-pound wrestling standout. After finishing as a runner-up at the NCAA Championships in 2014, Pike was determined to return, and he did just that — with authority. With a fantastic 31-4 record and an Ithaca Invite Championship under his belt, Pike finished second at the NCAA Regionals, and tore his way through the competition to reach the final once again. Though he was defeated for the second year in a row, the junior is expected to return, ready to ascend to the top next season.
Goodbye Coles, Hello 404
At times it seemed as if the inevitable closing of Coles was destined to be perpetually delayed. However, after months of life support — just enough for the basketball teams to finish the season — the decades-old sports and recreation center was closed, and will soon be demolished. While a new and improved student center is constructed in its place, students who don't want to travel to Palladium can get their workouts in at 404 Fitness, which opened its doors this year. Though the new location is filled with modern equipment and amenities, it does not include a basketball court or natatorium, much to the disappointment of many students.
Grant Williams Makes an Impact in Fencing
The freshman sabre established himself as a force on the Violets immediately, racking up 31 wins this season with one of the team's best overall records. Perhaps his biggest moment occurred in February, when he earned a bronze medal at the Junior Olympic Fencing Championships in Cleveland. Williams capped his strong season off by receiving the Freshman Athlete of the Year from the university.
Dawe and Kupferberg Finish Their NYU Careers
The men's and women's basketball programs each lost a key piece this season, as seniors Megan Dawe and Evan Kupferberg have played their last games as Violets. Their contributions were critical, as both players helped lead their teams to the second round of the NCAA Championship Tournament this past season. Dawe and Kupferberg are both scheduled to be given awards for NYU Senior Athlete of the Year next Sunday. Kupferberg finished the year averaging about 20 points and 10 rebounds per game, while Dawe averaged 15 and six.
Emerging Freshman Set the Stage for Future
Williams wasn't the only first-year stud this semester. Diana King has used her powerful bat and arm to help lead the softball team to one of its biggest winning streaks in team history. Meanwhile, Jenni Bluetling made her presence felt on the golf course when she finished first in the Liberty League Championship with a cumulative score of 155. Her efforts earned her UAA and Liberty League weekly honors in April.
A version of this article appeared in the May 2 print edition. Email Michael Thompson at [email protected].