The Daily Grind of NYU Musicians: Music, Eat, Sleep, Repeat
Tia Ramos , Under the Arch Editor
Apr 11, 2016
For these five NYU musicians, balance is a word that is all too familiar. Juggling classes, friends and musical ambitions, the seemingly elusive concept of time management is imperative to their dreams.
Amir Shaaban, CAS '17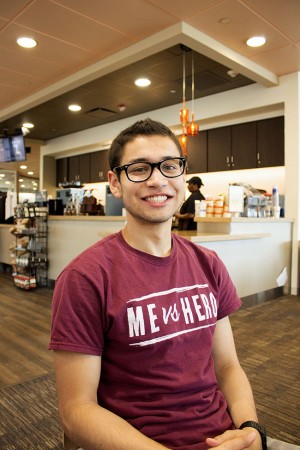 You may know Shaaban as the beatboxer from the NYU a cappella group "Mass Transit," but he might also be the classmate sitting next to you in one of your pre-med classes. A self-deemed "multi-instrumentalist," Shaaban also sings, plays the bass and the drums. Though he aspires to be a performer, Shaaban also dreams of becoming a doctor.
"I would be the doctor where you would walk into the office and be like 'yo man on your way out, get a copy of my fire mixtape,'" Shaaban said.
When asked about juggling the life of being a pre-med student and a musician, he simply shrugs his shoulders, stating that in no way does his life resemble a "daily grind."
Kate Yeager, Clive Davis '18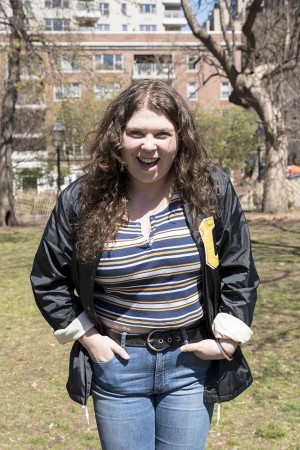 When Yeager was asked about the daily grind of being a student and a singer-songwriter, she went off on a 20-minute description of her incredibly packed schedule for the next two weeks.
Having just had a show at the Bitter End (where she is a resident-in-house performer), Yeager said,"You've caught me at the perfect time to ask this question." Her following weeks are packed with homework, classes, final rehearsals and performances at Weekend on the Square, "PITS!" The Unauthorized Holes Musical" Ted Talks Lenses. Yeager added that her busy schedule is still a blessing.
"This semester has been a beautiful hodge-podge of incredible experiences, and I'm really excited," Yeager said.
Saba Jenga, Clive Davis '16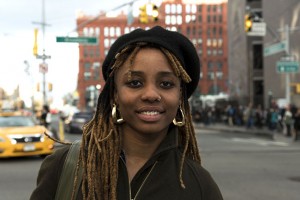 As a senior in Clive Davis, Jenga is about to escape the regimented life of a student into the mysterious abyss that is adulthood. But currently, Jenga is busy finishing her senior year. In fact, directly after her interview, Jenga had to run to the Vans store in SoHo to host an open mic, where she also performed two of her own hip-hop songs.
"I feel like I could have a cool web-series or reality show because of what goes on," Jenga said. "I don't encapsulate it enough in Snapchat."
Nick Cianci, Clive Davis '18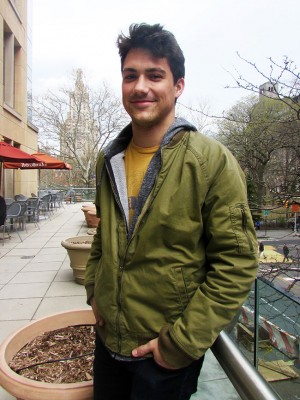 Cianci, a Clive Davis sophomore, benefits from the advantages of attending a school where he can focus on his art. After detailing the various classes he takes, Cianci spoke about the generous overlap in his life.
"Your academics cross over with your passions, which is I guess what I am here to do in the first place," Cianci said.
Playing the guitar and writing rock and roll songs are synonymous to "free time" for Cianci
"I just go to class and any time in between I just play," Cianci said.
Orrin Campbell, Stern '17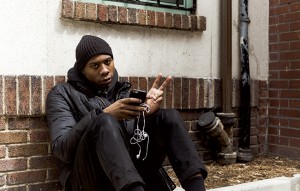 If you see Campbell in one of your business classes, don't count on his undivided attention.
"I wake up, go to class, don't really pay attention in class, think about music or write music, leave class, work on music, work on music until late, my friends come over to help me work, they're over till like 2-3 in the morning, think about music for like an hour, go to bed, wake up and repeat," Campbell said.
It seems like music is his life; Campbell is constantly thinking of other projects and ventures. Along with making music, which is reminiscent of Childish Gambino's darker and more beautiful melodies, Campbell has an app for a business in the works with one of his friends.
A version of this article appeared in the Monday, April 11 print edition. Email Tia Ramos at [email protected].