Authentic Jewish Cuisine in NYC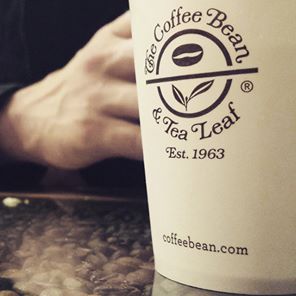 The meaning of Jewish food is as ambiguous as Jewish identity itself. Is Jewish food determined strictly by whether it's kosher or not, or are they just traditional foods that have been passed down from generation to generation?
Jay Herman, the Manager of Operations at the Bronfman Center for Jewish Student Life believes that truly authentic Jewish food is a combination of these two factors.
"From a theological vantage point, there are those who would say that food must be certified kosher to be authentic, and beyond that there are certain types of foods that are common to Jews to trace their heritage back to certain places," Herman said in an email.
Regardless of the varying definitions of Jewish food, the following restaurants are generally considered to be examples of classic Jewish cuisine and are frequented by members of the Jewish community at NYU.
B&H Dairy
127 2nd Ave
This tiny Jewish diner has been serving challah, borscht, latkes and matzoh ball soup since it first opened in the 1950s. The counter service and the quality food are sure to make you feel at home, even if you're not Jewish. The space is cozy and cute. If you want conversation as great as the food, grab a seat at the counter.
Best Item on the Menu: Cold borscht soup. Its Barbie-pink color may seem intimidating, but the blend of the cream and sharp taste of beets work together
deliciously well.
Katz's Deli
205 E Houston St
Sound familiar? Katz's Deli is the famous restaurant from "When Harry Met Sally," where the classic line, "I'll have what she's having" was said. This iconic Jewish delicatessen which opened in 1888, is crowded and a bit expensive, but totally worth it. Each customer is handed a ticket as they walk in, after which they order their food according to their number. It's not certified kosher, but it serves classic Jewish food like pastrami and matzo ball soup.
Best Item on the Menu: Any of their huge sandwiches, which are described as being a mile high. It's more than you'd typically spend on a sub, but its sheer mass makes it worth every penny.
Russ & Daughters
127 Orchard St., 179 E Houston St.
The Russ & Daughters location in the Jewish Museum is certified kosher, while the Houston Street location is not. Either way, this deli established in 1914 is known for its bagels and smoked meats. Both Russ & Daughters and Katz's Deli were popular among the Jewish population in the Lower East Side about 100 years ago.
Best Item on the Menu: You can never go wrong with a classic New York bagel, and Russ & Daughters has some of the best in the city.
Coffee Bean and Tea Leaf
This popular coffee shop has locations throughout the city, but did you know it was kosher? If you're looking to satisfy your coffee or tea fix this Passover, Coffee Bean and Tea Leaf offers a variety of hot and iced espressos, lattes and blended drinks.
Best Item on the Menu: Coffee. Enough said.
Kosher Cafeteria in Weinstein
The Kosher cafeteria is conveniently located, features friendly staff and definitely outdoes other dining halls in terms of quality. There's a separate section for students to sit in while eating their kosher food so that there is no chance for other foods to accidentally get into the mix.
Best Item on the Menu: Their baked ziti is the clear winner. You can't go wrong with pasta.
The Bronfman Center
Last but certainly not least is the Bronfman Center, which serves classic Jewish food on Friday night and Saturday afternoon.
"The best place to get foods like challah, kugel, schnitzel and cholent is The Bronfman Center's Shabbat meals," said Herman. "For Passover, they can get their fix of matzah, charoset and brisket at the seder."
A version of the article appeared in the Monday, April 11 print edition. Email Abigail Weinberg at [email protected]