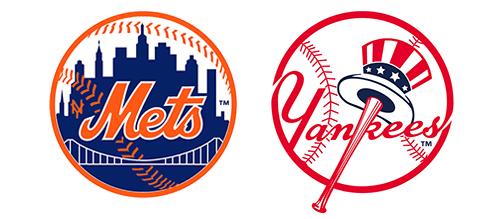 After a great run by the New York Mets, the squad is back for another shot at a World Series championship. In New York, they are now the kings of baseball.
With the addition of shortstop Asdrubal Cabrera, last year's National League Champion gained some extra offensive help, but mostly kept last year's NL Championship team intact. In the 2015 season, Cabrera owned a respectable batting average at .265. His nine seasons in the league should make the transition to the Mets a smooth one, and fans should expect to feel his presence early on in the season.
Another key to this season will be seeing if the can keep their ace, Matt Harvey, dominant on the hill. Now two years out of his Tommy John surgery, Harvey has the potential to have a career year. Last season, Harvey ranked sixth among qualified starters in ERA and seventh in WHIP. Harvey could be a key piece for the Mets this season on their road to redemption.
Over in the Bronx, the Yankees have also made some key additions to their roster as they prepare to compete in the American League East. After a disappointing end to the season, the Yankees seem to have started working on replacing their once elite middle infield duo of Derek Jeter and Robinson Cano by picking up Starlin Castro and moving him over to second base. With Castro and Didi Gregorius now manning the four and six positions, the Yankees have a solid, young pair of great combo players. Both Gregorious and Starlin ended the year with batting averages of .265, and there is a lot of room for improvement for the two 26-year-olds in a top organization like the Yankees.
New York also added some firepower to their bullpen by acquiring closer Aroldis Chapman. Chapman looks to be the finishing touch for the Yankees' already strong pitching. The 100+ mph hurler and his fastball don't seem to be slowing down anytime soon, and once he comes out of a 40 game suspension, he will be a huge key to winning games for the Yankees.
Both the Mets and the Yankees will make some noise this season as they're batting lineups are among some of the best in baseball. Pitching does not seem to be a problem for the two, either. As long as the teams can stay healthy, New York will continue to own baseball this season.
Email Brandon Herrera at [email protected]