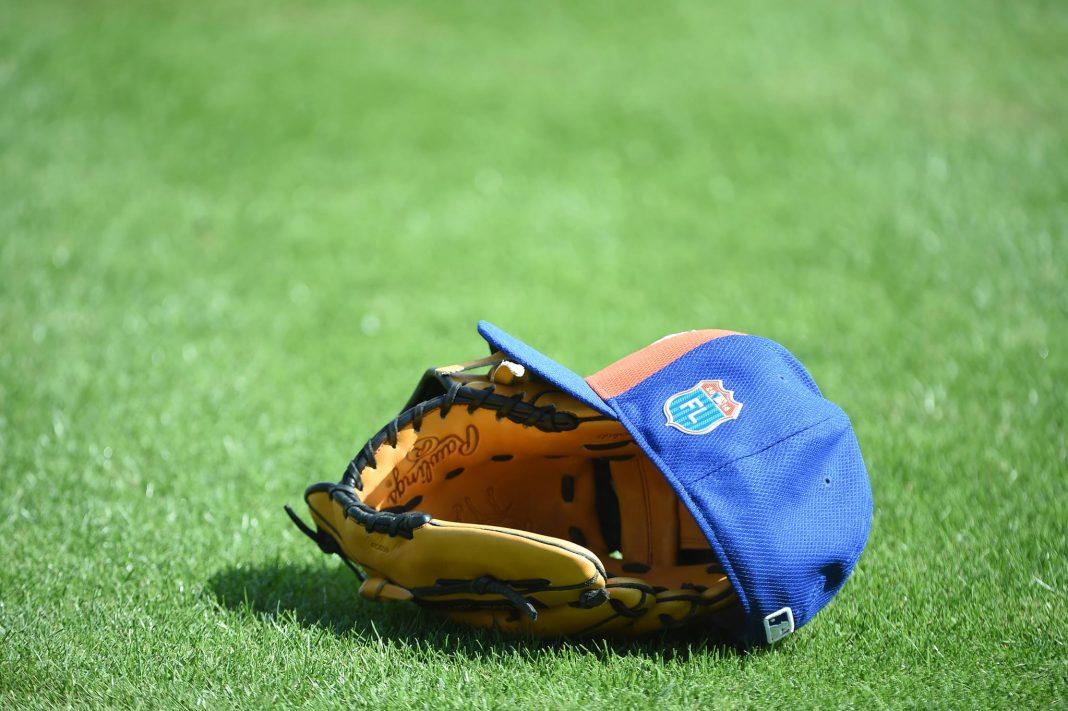 The smell of freshly cut grass, $7 hot dogs and obscenely priced cold ones is in the air with baseball ready to begin its 2016 campaign. After falling in seven games to the Giants in 2014, the Royals returned in thrilling fashion last year, defeating the upstart New York Mets in five games. With plenty of talented teams to go around, the WSN Sports Desk gives their not-too-early World Series predictions.
Michael Thompson, Sports Editor
Champion: New York Mets over Kansas City Royals
Rule of thumb for Mets fans — if your team is good, treat the occasion like seeing Halley's Comet. How could I possibly go against my perpetually miserable, but somehow now achieving team? It's the first time since the spring of 2008 that anyone is giving the boys from Queens a chance to win it all, and by no means will I let this opportunity pass me by. Oddly enough, the media is underselling this team's brilliance — the best rotation in baseball, a potential star in Michael Conforto, an established star in Yoenis Cespedes. The list goes on and on. Instead, ESPN and others continue to bore viewers with its love affair of two losers, the Nationals and Cubs. With all the talent in the world, the Nationals are bound to flounder because that's what they do. And the Cubs? When the last president to see you win a championship is Teddy Roosevelt, I think it speaks for itself. You can have all the dynamic pitching and hitting you want, but a curse is a curse, and they're damn sure hexed. The American League is more of a crapshoot — Kansas City will look to repeat, while young studs like the Astros may be poised to make a run. Give me those pesky Royals in a World Series rematch. This time, the Mets will make it look easy.
Bobby Wagner, Managing Editor
Champion: [redacted] over Houston Astros
Coming off one of the most loaded years in NL history makes it a little difficult to choose a potential World Series matchup, and — in the interest of not jinxing my own team — that's about as good an excuse as any to abstain from the NL choice. The Cubs are, admittedly, extremely talented from top to bottom, but I think their pitching will falter come playoff time, especially since Arrieta's killer 2015 season was somewhat of an outlier for his career. As for the AL, I see Toronto continuing their ascension to offensive nirvana, which could potentially propel them to the World Series. The biggest thing between them and October glory lies in Houston, where a few young stars are looking to make 2016 their breakout year. Oh hell, I'll just do it. A certain amazin' team from New York in six over Houston. Where's some wood for me to knock on?
Alex Bazeley, Editor-in-Chief
Champion: Houston Astros over Chicago Cubs
This world series is going to be a wet dream for anyone even remotely familiar with some of the top prospects in baseball. These two teams have been in hibernation in the cellars of their respective divisions for the last few years stockpiling some of the best hitters in baseball, and both teams had coming out parties of sorts last year, with each making a run at their division. Now, the Cubs and the Astros will show the rest of baseball a glimpse of who the real powerhouses will be for years to come. The Blue Jays strong offense won't be enough to outweigh their weak rotation, and some of the Mets hitters will begin showing their age — despite the dominant youth on the rubber for them. The Astros and Cubs are likely bets to make it deep into the playoffs, and it's not unlikely that the Astros will use some of their formidable depth in the minors to make a trade that bolsters their rotation even more. Ultimately, the well-rounded young team from Houston — back to full strength after various injuries to the lineup last year — will outdo the Cubbies to capture their first World Series title in the history of the franchise.
Ashley Arnold, Staff Writer
Champion: New York Yankees over Chicago Cubs
As a hopeful Yankees fan I have faith the team will finally bring home a title, seven years since their last World Series championship. It's been rough the past few years with players like Derek Jeter, Mariano Rivera and many others retiring. Going up against the Yankees will be the Chicago Cubs. After suffering a drought for a long time, the Cubs showed they were finally capable last season. I feel they'll continue the momentum and try to go for redemption. This is going to be a great series, and I predict the final score in Game 7 to be 9-6 with the Yankees finally taking the title again.
Kevin Jiang, WNYU Sports Director
Champion: Toronto Blue Jays
The current landscape of Major League Baseball is currently defined by youth and pitching. One young pitcher who I believe will have every opportunity to establish himself as an ace is Marcus Stroman. Coming off of an ACL tear about a calendar year ago, Stroman used a quick recovery to contribute to a playoff push that brought October baseball back to Toronto for the first time in 21 years. After losing in the ALCS last season to the Royals, the Blue Jays now have postseason experience and will once again boast the most intimidating lineup in all of baseball — featuring reigning AL MVP Josh Donaldson and perennial All Stars like Jose Bautista, Edwin Encarnacion and Troy Tulowitzki. Under the leadership of the lineup and Stroman's emergence, I believe this year's Jays have what it takes to claim a third World Series title for Toronto.
Email the WSN Sports Desk at [email protected]