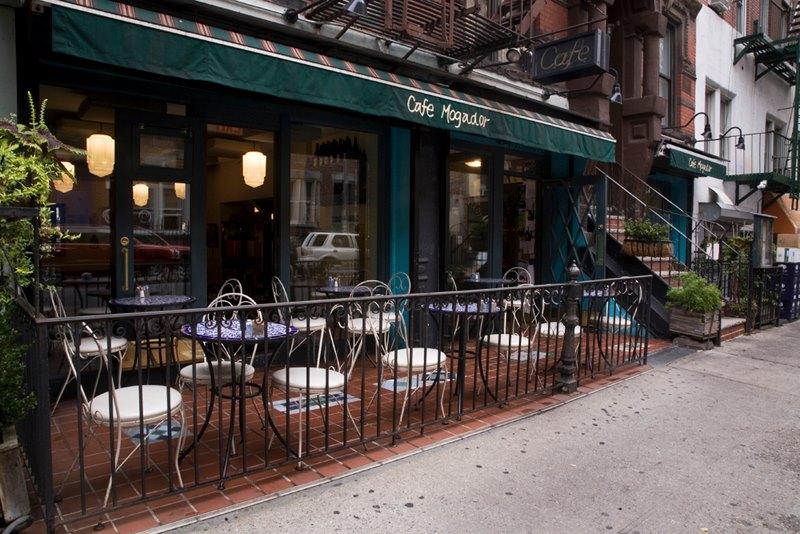 It can be difficult to find restaurants that are willing to accommodate large groups of people in the East Village. Many restaurants limit the group to eight people. However, there are a few places around campus with great food and seating for your big group. We've compiled a list of nearby, affordable places to host your next birthday dinner or get together with a large group of friends.
Numero 28 Pizzeria  
176 2nd Ave (Between 11th & 12th St.)
Numero 28 has a great selection of artisanal pizzas and takes reservations on its website. From the classic margherita to the less traditional giulietta with buffalo mozzarella, roasted pumpkin and sage, the flavors and perfectly thin crusts do not disappoint. They have three different sizes of pizza, which makes it a good spot for eating with a group. Plus, there is a West Village location on Carmine St., as well.
100 Montaditos
176 Bleecker St. (Between Sullivan & MacDougal St.)
This spot serves a variety of mini sandwiches called montaditos, and is open until midnight on the weekends. The best thing about 100 Montaditos is their prices, which range from $1.50 for an original montadito with toppings such as meatballs and bacon to $3.00 for a gourmet montadito like the Piripi, which is loaded with garlic pork loin, bacon, cheese and tomato. There really are a ton of options on the menu, so bring friends, and get your first montadito free by visiting their website.
The Taco Shop
166 W 4th St. (Between Jones & Cornelia St.)
Head to The Taco Shop with a few — or more — friends after class for inexpensive bites and tasty margaritas. Most tacos are less than three dollars, which come with a large selection of enticing sides, like cheese-covered corn on the cob. What really makes The Taco Shop stand out from the crowd is their happy hour special, which lasts all day on Tuesdays and includes three tacos and a margarita for $12.
Cafe Mogador
101 St. Mark's Place (Between 1st Ave. & Ave. A)
Cafe Mogador is a bit of a trek from Washington Square, but it is well worth the walk to the East Village. This spot is good for dinner entrees such as the grilled hanger steak with fries and red wine sauce for $20 or shared appetizers, like the hummus and pita plate. Whether you are a Moroccan cuisine aficionado or a culinary newbie, Cafe Mogador is a great spot to get a flavorful and reasonably priced meal.
Okinii
216 Thompson St. (Between 3rd St. & Bleecker St.)
This popular Greenwich Village restaurant serves budget-friendly ramen and sushi in a casual environment. Though relatively inexpensive, Okinii does not lack in presentation. Menu items include sushi rolls like the Godzilla, which is stuffed with spicy tuna, yellowtail, salmon and avocado and then deep-fried. Their food is flavorful and displayed beautifully. They also have hearty hibachi plates if you are looking for more than just sushi. Even with a large group of friends, everyone will be able to find something they enjoy here.
Email Camille Larkins at [email protected]