The Good, the Bad, the Doughy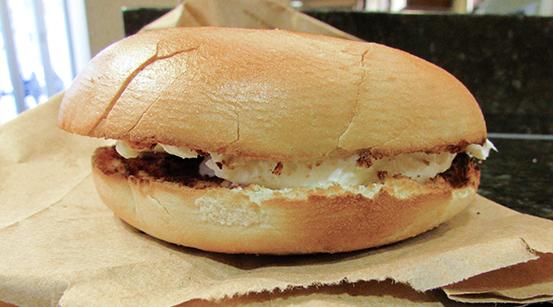 I've never eaten a New York bagel that I didn't like. However, bagels can vary greatly in terms of taste and texture. I tried every bagel-selling vendor within a one-mile radius of campus. Here is a definitive list of the best and worst of them, with the price of a plain bagel with cream cheese as a point of comparison.
A. Bagel Bob's

51 University Pl.
Cash only
$1.99
There are no frills at Bagel Bob's — just good, old-fashioned bagels. The bagels are crunchy — sometimes enough to scrape the top of your mouth — but their airy texture and pure, doughy flavor makes them the best bagels around. The store is conveniently located just a few minutes walk from Bobst, and it offers a 10 percent NYU student discount.
B. Bagels on the Square

7 Carmine St.
$3 credit card minimum
$1.95
Bagels on the Square is located on Father Demo Square and offers huge, cheap bagels around the clock. The bagels are baked to a delicate golden brown so that the exterior cracks pleasantly with any pressure. The dough is light, soft and buttery — almost overwhelmingly buttery. The best thing about this shop is that it's open 24/7, making it one of the few places in New York that can satisfy your weird 3 a.m. bagel cravings.
C. Space Market

1 University Pl.
$5 credit card minimum
$2.00
Unlike their crunchier counterparts, these bagels are all-around chewy. The dough feels somewhat flat and dense, but the flavor is right where it should be. Space Market offers decent bagels at a decent price right on campus, plus a 10 percent student discount. The averageness of these bagels, however, pales in comparison to the bagels at the neighboring establishment, Bagel Bob's.
D. Murray's Bagels

500 6th Ave
Card accepted
$2.75
Murray's is a cute, spacious shop with old-timey decorations and plenty of seating. The atmosphere, however, does not make up for the store's major shortcoming: sub-par bagels. At first glance, the gigantic bagels seem almost appetizing enough to merit their exorbitant price. Upon first bite, however, the unsuspecting consumer will find difficulty attempting to gnaw through a tough lump of bread. Murray's has its pros, like its varied salad and deli options, but its bagels ultimately fall short.
E. Street Carts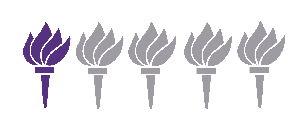 Locations vary
Cash only
$1.00-$1.25
I hesitate to refer to the bread served at those street carts as "bagels" because they contradict the high acclaim of New York bagel. These bagels are big and doughy-looking, but just one bite will show them for what they are: hard, tasteless chunks of semi-stale bread. Consumption of these bagels is only acceptable when you're running late to class and need to put something in your stomach, or when you only have $1 in your pocket.
A version of this article appeared in the Mar. 7 print edition. Email Abigail Weinberg at [email protected]