Even New Jersey Is Too Good for Chris Christie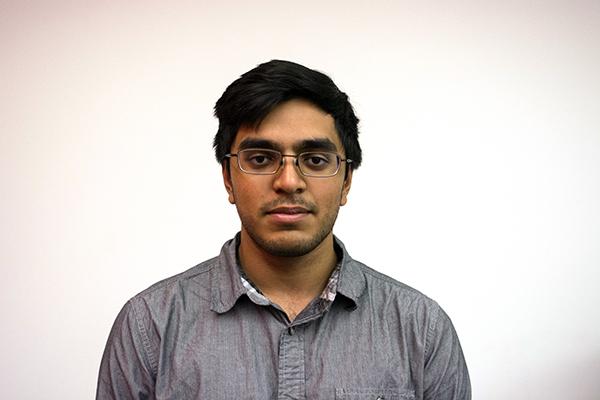 After Chris Christie's endorsement of Donald Trump, six New Jersey newspapers were so fed up with the time and money he continues to waste even after his presidential bid has ended that they called for his immediate resignation. Christie's clear opportunism and his reversal of opinion regarding the billionaire tycoon have been the test of his home state's patience with their exasperating governor.
As a multiethnic state with a heavy immigrant population, New Jersey's interests are completely contrary to Trump and his rhetoric. Though the calls for his resignation are well-deserved, this endorsement is only the latest example of Christie putting his political career before the interests of his constituents.
As he campaigned from July of last year to this February, Christie completely abdicated his responsibilities as governor. When the Mid-Atlantic states were about to be pummeled by Snowstorm Jonas in January, Christie did not return to New Jersey until New York Mayor Bill de Blasio reproached him into doing so. Even then, he was back in New Hampshire campaigning the next day, claiming that there was not any flooding or permanent damage even though towns in South Jersey were under five feet of water.
Meanwhile, Trenton continues to suffer from a budgetary crisis that Christie left behind in his wake. For the sake of his own campaigning, he has delayed addressing the budget shortfall and multiple credit downgrades caused by his naive revenue predictions and tax cuts for the wealthy. All the while, severe cuts in education, effective tax hikes on working-class families and attempts to abolish New Jersey's affordable housing agency hurt middle and working class New Jerseyans. Christie's actions have proved him to be both negligent, incompetent and no longer fit to represent New Jersey.
Even when Christie was in New Jersey, he was still focused on his presidential bid. Christie vetoed a bill banning the use of gestation crates — boxes that isolate and immobilized pregnant pigs — which received 90 percent support from New Jerseyans. Christie vetoed the bill because in Iowa, the crates are standard practice and banning them in New Jersey could have hurt his electoral prospects. In the debates, Christie loved touting the fact he cut funding for Planned Parenthood in New Jersey. However, he only saved New Jersey $7.6 million, miniscule given he also lost a 9-1 federal matching grant because of the cut.
Since 2012, Christie has repeatedly shown New Jersey that he cares more about his post-gubernatorial political career than he does the Garden State. Since August of last year, a majority of New Jerseyans have called for his resignation. Maybe he just didn't hear them, given that he spent most of 2015 out of state. Even after all that, Christie continues to neglect his state and his immediate duties to go out-of-state and campaign for Trump. New Jersey shouldn't waste any more of its time with its ineffectual leader; it is time for Christie to resign or be recalled.
Opinions expressed on the editorial pages are not necessarily those of WSN, and our publication of opinions is not an endorsement of them.
A version of this article appeared in the Monday, March 7 print edition. Email Shiva Darshan at [email protected]