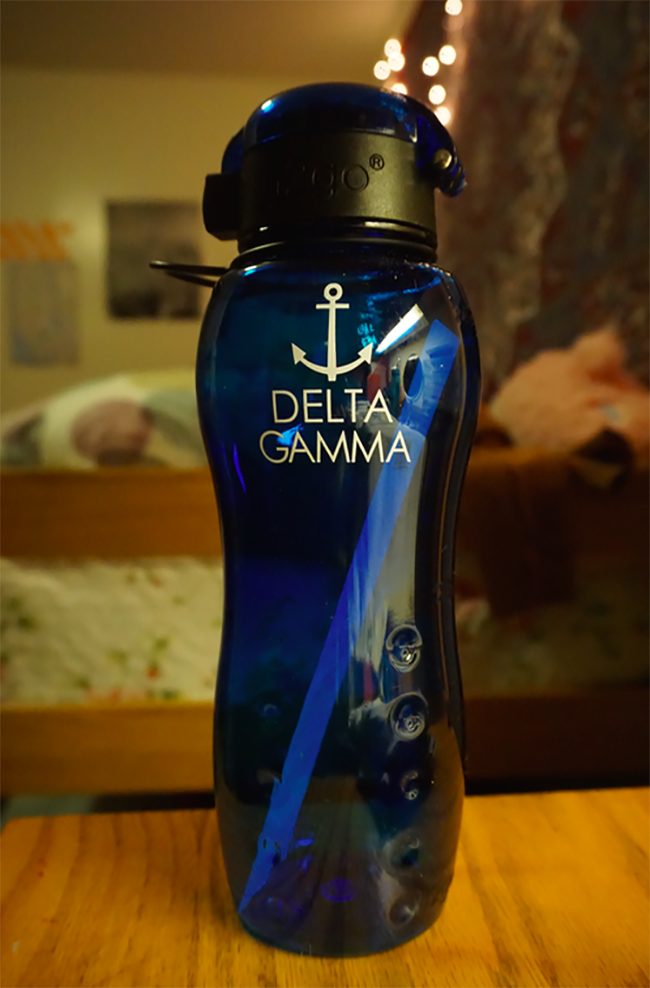 Greek life might be getting more attractive to NYU students, as the addition of popular sorority Delta Gamma to campus recruited 150 pledges to its founding class of sisters on Sunday. Its colonization signified the National Panhellenic organization's expansion to NYU.
The president of NYU's Inter-Greek Council and co-chair of Team Delta Gamma, Tisch junior Caroline de Quesada, said the Greek system expanded at NYU because NYU's Panhellenic Council did not want to overcrowd existing sororities on campus.
"Prior to deciding to open up for expansion, NYU's Panhellenic sororities were becoming a little bit too large to fit the space constraints we all face in New York City," de Quesada said. "It was necessary to welcome in a new organization in order for chapters to remain a reasonable size."
Delta Gamma was chosen out of multiple National Panhellenic Groups after pitching their proposal to NYU's Panhellenic Council.
After announcing their plans for expansion, de Quesada said NYU received interest from many National Panhellenic Groups because of the quality of students at the university.
"We are a university that places great importance on internships, professional connections and boasts a talented and diverse community of students," de Quesada said.
Samantha Reyes, Collegiate Development Consultant for Delta Gamma, said the resources that NYU can provide by being located in New York City are appealing to National Panhellenic organizations.
"Delta Gamma has a phenomenal alumnae chapter in New York City which we knew would be able to support the new chapter," Reyes said. "The networking opportunities and personal development will benefit the members long after their collegiate years."
Delta Gamma President Stacia Rudge Skoog's statement expressed the organization's excitement in becoming part of NYU.
"NYU is a growing, thriving community with outstanding Panhellenic organizations," Skoog said. "It is a prestigious campus, attracting high caliber students we think make excellent Delta Gamma sisters."
CAS senior Jennifer Kim said she was interested in rushing Delta Gamma at the start of her freshman year because of its 'Do Good' motto, its philanthropy and its network that would include her friends at other universities.
"I went to Meet the Greeks with the intention of learning more about Delta Gamma so that I could maybe rush and get a bid from them at the same time my friends from back home were," Kim said. "Sadly, NYU didn't have a chapter so I didn't really explore Greek life any farther."
As a new organization on campus, NYU's Delta Gamma elicited recruitment help from Delta Gamma sisters at Columbia University, Delta Gamma national representatives and Delta Gamma alumnae.
Stern freshman Haley Ghesani rushed Delta Gamma because of the rare opportunity to be a colonizing member of a chapter.
"I thought the concept of being a founding member of a chapter seemed really unique," Ghesani said. "As I went through the rush process and got to know Delta Gamma alumni, I became more and more certain that this was an organization that I wanted to be a part of and help bring to NYU."
The national Delta Gamma organization looks forward to welcoming its new members from NYU into its sisterhood.
"We offer the more than 150 women who accepted our bids into membership the opportunity to be involved in a sisterhood that is "Doing Good," supporting the mission and values of the University community," Skoog said.
Email Greta Chevance at [email protected]