NYU, Columbia Team Up for Human Rights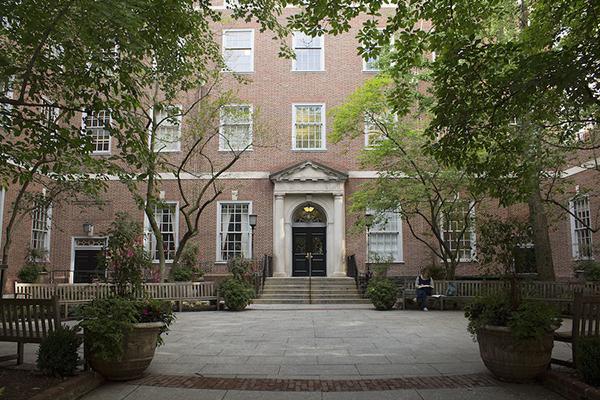 NYU Law's Center for Human Rights and Global Justice is teaming up with Columbia Law School's Human Rights Institute to create The Human Rights Methodology Lab. The program seeks to pursue the experimentation of various methodologies to analyze an extensive range of humanitarian issues and,  ultimately, discover the proper strategies to address them.
The lab will operate under a partnership with the Human Rights Watch and a $100,000 grant from the Open Society Foundations, an international organization that works toward improving the lives of individuals living in marginalized communities.
The program's official press release outlines the unique precedent the research lab will establish by collaborating with both human rights advocates and experts from various fields.
Senior Women's Rights Researcher at Human Rights Watch Amanda Klasing said the chance to discuss methods with experts in other disciplines is an invaluable resource.
"It allows researchers to develop innovative projects with data and approaches that can help us improve our advocacy for ending abuses," Klasing said.
Researchers behind the initiative hope it will be as successful as their pilot workshop that was held last May, where experts of varying fields joined researchers in reporting the water and sanitation rights in indigenous communities of Canada.
NYU Center for Human Rights and Global Justice Faculty Director Margaret Satterthwaite clarified that the distinction of the lab, from the existing human rights research of both universities, is its collaborative methods in forming solutions. The project is multi-faceted and strays away from the traditional, linear pursuit toward reaching conclusions — a strategy that is revolutionizing the practice of research.
"This is not a new research project, but a space to bring together experts across disciplines to review and improve plans for action-oriented research," Satterthwaite said. "For example, in May I will present a research plan for a study on the right to water in Haiti, and lab participants will critique the research design and offer suggestions for improvement."
Professor Sarah Knuckey, director of the Columbia Law School Human Rights Clinic and co-director of the Human Rights Institute, said experimentation in research is critical in finding solutions that are capable of tackling the inherent complexities of human rights crises.
"There are currently too few formal spaces for human rights advocates to critique and experiment, and the lab responds to the needs of researchers to innovate, test and share new research tools and techniques," Knuckey said.
Satterthwaite said the ultimate goal of the program is to improve the efficacy of human rights advocacy, which she argued is only possible through substantive research.
"Improving methods helps us solidify the evidence base for our advocacy, and gives us tools to help understand the dynamics behind violations, their scope and intensity and ultimately, their causes," Satterthwaite said.
A version of this article appeared in the Feb. 8 print edition. Email Jami Tanner at [email protected]