NYU Rightly Keeps Professorship Endowed by Shkreli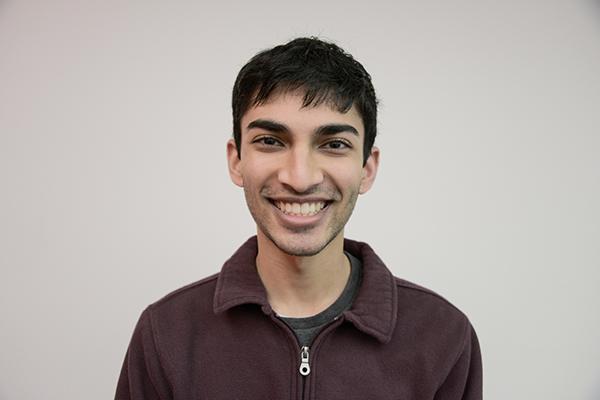 Martin Shkreli became the world's supervillain in 2015, representing the face of corporate greed and spoiled youth. The 32-year-old former hedge fund manager turned CEO first gained fame when he raised the price of his company's drug from $13.50 to $750 per tablet and responded to concerns with apathetic dismissal. Shkreli then purchased the only copy of a rare album for $2 million, while keeping up his standoffish attitude on social media and taunting reporters. In December, FBI agents, perhaps exploiting his negative public image, arrested Shkreli for allegedly running a Ponzi-like scheme in his companies. High-profile recipients of donations, including presidential candidate Bernie Sanders and a homeless charity in New York, refused his money. But Hunter High School, Shkreli's alma mater, kept his hefty $1 million donation, declining to comment on it.
Many have called upon NYU to remove Shkreli's name from an endowed professorship at the university's medical school. While the outrage is understandable, Shkreli's actions do not yet warrant such drastic action. School officials have not disclosed the amount of the endowment, nor have they reported the details of the professorship, rendering it difficult to weigh the benefits of standing with the name. While the university should take heed of public perception, it has remained pretty immune from the recent antipathy surrounding all things Shkreli. In the eyes of the law, he is innocent until proven guilty and activists cannot demand NYU refuse money simply because its donor exhibits questionable ethics. If the administration turned down donations from any less-than-saint-like businessman, who knows how much less financial aid the school would have?
Forcing suffering patients to pay 5,000 percent more for a medical treatment is indefensible. In all fairness, however, price hikes are routine in the pharma industry, and the company has greatly reduced the cost for hospitals and poorer patients. Shkreli, once hailed as a "boy genius" who was taking on the billionaires of Wall Street, also claims his company will use the extra revenue for research into better drugs. Experts have even suggested that the fraud Shkreli has been accused of is commonplace among businessmen of his rank, and that his damaged reputation made him an easy scapegoat. But even if the young multi-millionaire's biggest offense is just his cocky demeanor, it is still easily grounds for the public condemnation he received — just not for the dissolution of NYU's professorship.
NYU must stay true to their words and should closely monitor Shkreli's case to avoid any ethical conflicts or a public relations disaster. While officials should be more transparent regarding the details of the endowment, the medical school should be free to spend Shkreli's money to advance scientific research. For now, NYU's biggest burden falls on Dr. Howard Trachtman, who must work under a tarnished job title: the Martin Shkreli Professor of Pediatric Nephrology.
Opinions expressed on the editorial pages are not necessarily those of WSN, and our publication of opinions is not an endorsement of them.
Email Akshay Prabhushankar at [email protected].