A Guide to Keeping Your Shoes Alive in the Snow and Slush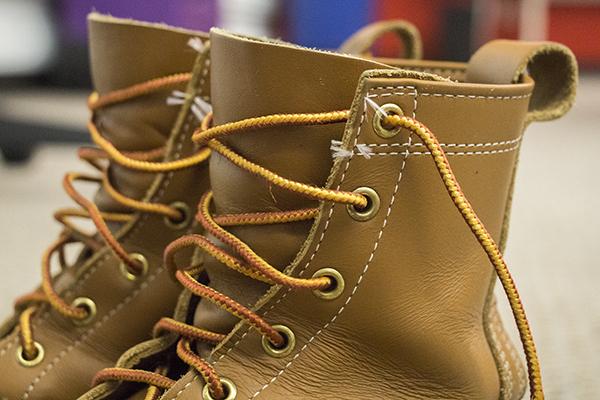 When it comes to winter shoes, students tend to sacrifice aesthetics for functionality. Recently, many footwear brands now design shoes that are both stylish and warm.
Stay waterproof
No matter what shoes you go for, stay waterproof. However, this doesn't necessarily mean that you need to buy waterproof shoes. Any sneakers or boots can be turned waterproof. By applying water repellent spray on your shoes, you can easily walk through the snow and slush without having to worry about getting your shoes dirty.
Buy leather
Leather boots are some of the most commonly worn shoes in the winter. Not only do they keep your feet warm and dry, but leather boots also are the most stylistically versatile items. Whether you choose to go with authentic leather, nubuck leather or suede leather, you can always find something to match them with for winter. Also, leather boots are durable, so they're a good investment.
Wear color
There is no reason to wear just black or brown boots. These days, winter boots come in many different colors. Contrary to popular belief, you can wear bright colors in the winter. Popular brands such as Timberland and Danner released pastel colored boots for this season.
Lace up
Give your shoes new life by putting on new laces. Shoelaces do not have to be monotone and dull. Your shoelaces can be a major factor that differentiate your style. Also, 3M reflective shoelaces will keep you safe in the dark when you are crossing the streets of New York.
Do not let the snow and slush stop you from staying stylish. There are many shoes in the market this season that are both functional and stylish. There are always different options in different price ranges, so you can always find the ones within your college budget. Winter shoes are good investments to make if you are planning on staying in New York for a while.
Email Adryan Son at [email protected]