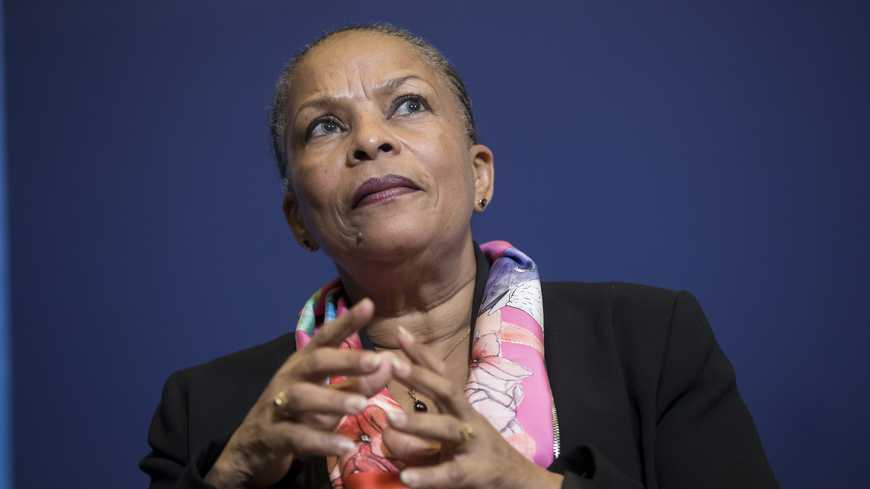 By the time France's former minister of justice, Christiane Taubira, took the stage in Vanderbilt Hall Friday morning, there were no empty seats in Tishman Auditorium. Attendants included politically inclined university students and international press crews, all gathered to listen to Taubira's thoughts on politics, education and justice.
While in office, she gave her name to a law which recognized the Atlantic slave trade and slavery as a crime against humanity and in 2013, she helped legalize same-sex marriage in France, allowing same-sex couples to
adopt children.
Manthia Diawara, director of NYU's Institute of African American Affairs introduced Taubira to the audience.
"Madame Taubira is known in the black diaspora as a formidable poet, playwright and activist," Diawara said.
He expressed admiration and gratitude towards her on behalf of his department and on behalf of NYU. As Taubira introduced herself in English, the audience grew silent. She seamlessly transitioned from speaking English to speaking French. For those who did not speak French, simultaneous English translation of the lecture was available.
Taubira began her speech by recounting the inception of NYU. Taubira said Albert Gallatin wanted to increase knowledge for the working classes, explaining her belief in the importance of education.
"It is a privilege to be in the university," Taubira said. "It is a privilege because that knowledge is precious."
She connected the establishment of the university to the French Enlightenment. Throughout her lecture, Taubira placed a tremendous emphasis on how education is the basis for any type of social change to occur.
"Equality is not a slogan," Taubira said. "It is something which is at stake and is challenged. You know everything. You know what's happening in the world. You cannot say you don't know about inequality or injustice."
Throughout the lecture, the audience was particularly receptive to her statements on how to combat injustice. CAS freshman Halsey Hazzard commended Taubira's lack of neutrality when discussing injustice.
"Her dedication to her convictions is extremely admirable," Hazzard said. "I wish more politicians were similarly devoted to education and to its relationship to activism."
As the lecture shifted from education spurring social change to areas requiring social change, Taubira emphasized how essential it is for citizens to find their place in this world, citing the Harlem Renaissance as an important social movement of the 20th century. She then quoted "The White City," a poem by Claude McKay, a prominent figure in the Harlem Renaissance.
"I will not toy with it nor bend an inch," Taubira read. "Deep in the secret chambers of my heart / I muse my life-long hate, and without flinch / I bear it nobly as I live my part."
Among her concluding remarks, Taubira said millennials should be comfortable in their own skin and be fearless when it comes to taking on the world.
"As a generation, you need to learn to think of yourselves as an individual," Taubira said. "Remain conscious of your individual responsibility to the world."
A version of this story appeared in the Monday, Feb. 1 print issue. Email Daniela Cobos at [email protected]