Tisch Gets $10 million Donation for Performance Space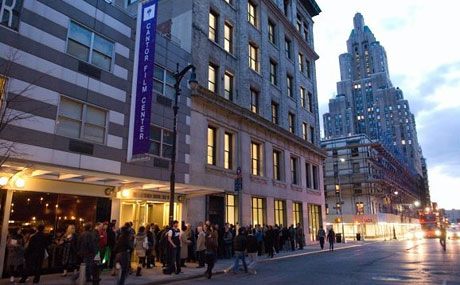 Philanthropist and member of the Tisch Dean's Council Iris Cantor recently donated $10 million to the Tisch School of the Arts to fund the building of a new professional theater. The performance space will be named The Iris Cantor Theater and will house a proscenium theater.
The technological developments and size of this Broadway-grade theater will make it an unparalleled space for Tisch and Steinhardt students. Shonna Keogan, press officer for the arts at NYU, voiced the importance of the project in terms of creating additional performance space. She also acknowledged the university's gratitude to Mrs. Cantor for the donation.
"Although NYU is widely acknowledged as producing some of the world's most talented actors, dancers, vocalists, musicians, set designers and performance artists, we have for years been limited by a scarcity of space for performances, rehearsals and design training," Keogan said.
The Iris and B. Gerald Cantor Foundation also supported the construction of the Iris and B. Gerald Cantor Film Center, as well as other various student scholarships. The new theater will be built on the ground floor of 181 Mercer Street as part of a new multi-use building and will include classrooms and rehearsal spaces.
"The 450 seat Iris Cantor Theater will have a fly space for sets, and an orchestra pit that can be raised, heightening the connection between performers and the audience," Keogan said. "No other theater at NYU is designed in this way. And it will be close to existing classroom and performance spaces."
Tisch freshman Juan Carlos Hurtado uses the Cantor Film Center and the Tisch building for his film classes and said he looks forward to the additional space.
"It will be great that Tisch students will have access to new facilities, as there is a need for more space for rehearsal and learning," Hurtado said. "Any space that the foundation can give us is very beneficial to our studies."
Matt Weigel, a Steinhardt freshman studying music performance, uses the Steinhardt facilities but is excited about the features and developments of the new performance space.
"The university built new practice rooms in the Global Center for Spiritual Life a few years ago; however, the acoustics were not totally ideal," Weigel said. "Hopefully, this new space will provide us with both additional and optimal practice facilities."
The construction is expected to begin this year, after the Coles Athletic Facility officially closes Feb. 22.
Email Greta Chevance at [email protected]