Surprise albums take over 2015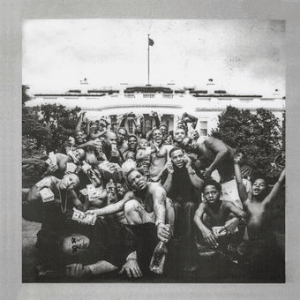 Around March of 2015, music critics and fans alike found themselves barraged on a weekly basis by what seemed like a constant flow of buzzworthy albums. Death Grips' "Jenny Death,"  Kendrick Lamar's "To Pimp a Butterfly," Tyler, the Creator's "Cherry Bomb" and Sufjan Steven's "Carrie and Lowell" all came out within two weeks of each other. The stream of seemingly groundbreaking albums was mind blowing, the previous year having been a dry spell for popular and independent music.
However, the new tactic the music industry seemed to take on this year that seemed to catch on very quickly, and fade away just as instantaneously, was the surprise. An artist would remain relatively silent about their work, and then out of nowhere emerge from the shadows and drop an album with little, if any, prior warning. The technique seemed to work wonders for most artists, particularly Lamar. He surprised fans by planning to drop his album, "To Pimp a Butterfly," only three weeks after its announcement date, but then surprised fans again by releasing it even earlier than that. Though Lamar himself wasn't planning on dropping the album as early as he did, the buzz around him and his album instantly reached sonic boom, and the music world is still feeling its vibrations. Other artists who implemented the guerilla-attack release technique include Tyler, the Creator, Earl Sweatshirt and Death Grips — all of whom found themselves at the center of the musical conversation in the first half of the year.
To many music fans, there was an obvious discrepancy between the quality of music of 2014 and the music released in 2015. This year blessed music fans with several albums that have received enough praise to preemptively include themselves in the lineage of the greatest albums of the 21st century.  "To Pimp a Butterfly" in particular, which most music publications have almost unanimously called the best album of the year, has been hailed as one of the best albums of the past 15 years. The album has garnered almost as much, if not more, praise than Kanye West's 2010 "My Dark Beautiful Twisted Fantasy." Additional gems of of this year include Sufjan Steven's "Carrie and Lowell," Father John Misty's "I Love You, Honeybear" and Adele's "25" most recently gaining buzz both in the mainstream and independent conversation.
The stream of noteworthy music slowed noticeably as the year progressed, however, and much of the buzz of Lamar and Father John Misty gave way to mainstream acts such as Taylor Swift and Adele. However, even these mainstream acts were warmly received by fans and critics, leaving very few sour tastes on 2015's palate. Whether a fluke or a sign of progress, the musical world of this year was one of turbulence, spontaneity and success.
A version of this article appeared in the Nov. 7 print edition. Email Kieran Graulich at [email protected]