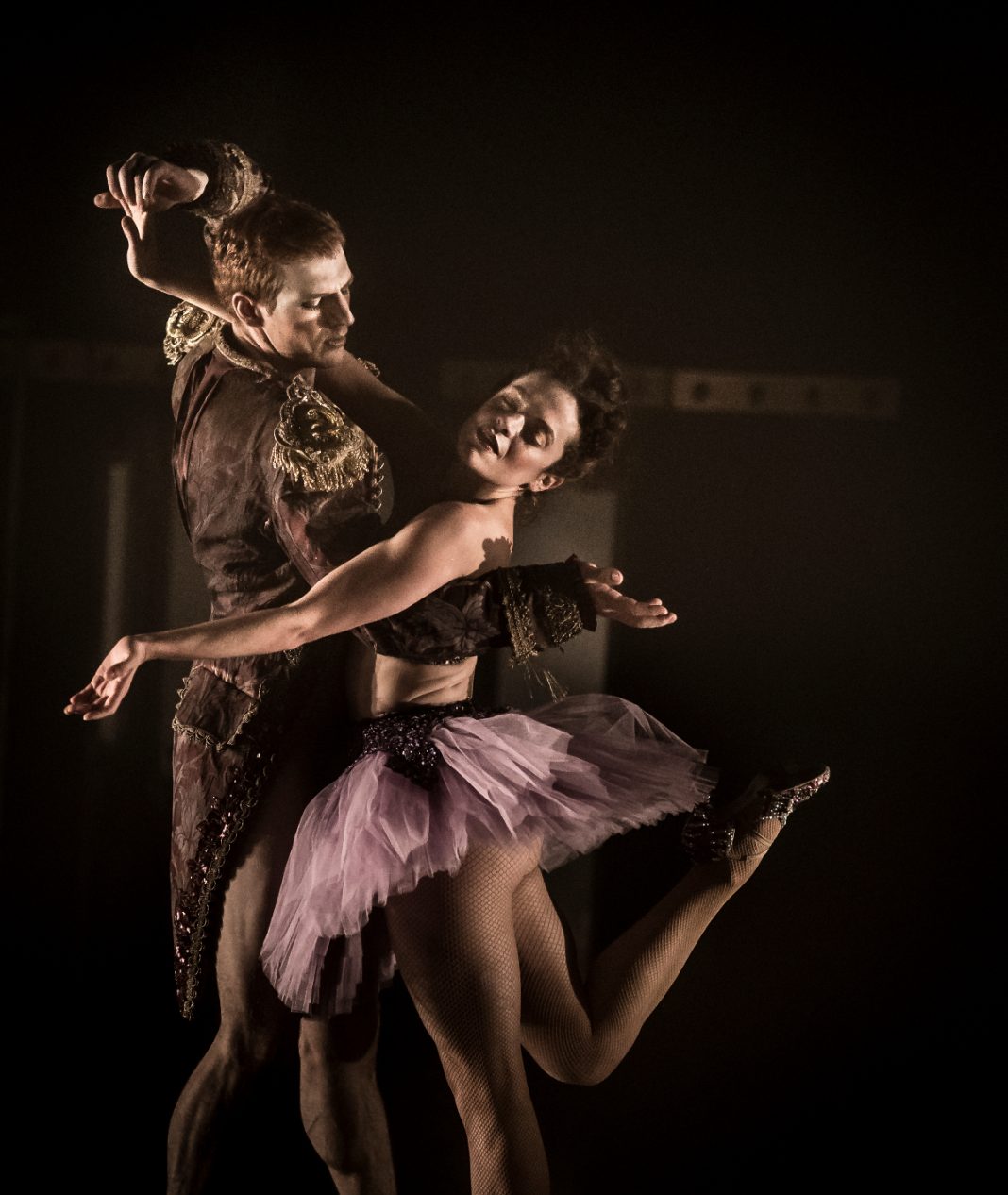 Company XIV's revival of the production "Nutcracker Rouge" brings fiery passion to a ballet usually for younger audiences. In the sensuous reimagining of the show, director Austin McCormick gives new purpose to the various lingerie-clad dolls that engage the protagonist, Marie-Claire, played by Laura Careless, in several fantastical dances and dreams.
Following in the footsteps of its previous production of Cinderella, Nutcracker Rouge is a glitzy baroque-burlesque, opera, circus and theater all tied into one glamorous show. Shelly Watson drives the show as Madame Drosselmeyer, acting as an emcee and amping up the crowd. Her insanely impressive singing skills and the energy she brings to the stage makes the audience shout and cheer her on like no other character.
Brett Umlauf, Marcy Richardson and Jacob Karr are other performers that really shine in this production. Umlauf, who personifies candy such as turkish delight and licorice is an incredibly talented singer, dancing while belting songs like Christina Aguilera's "Genie in a Bottle" in Persian. Richardson, the pole doll and champagne, combines current pop hits such as "Chandelier" by Sia in French and "Alejandro" by Lady Gaga in Spanish with incredible aerial work while playing the lyra. The glitter storm that hits as Umlauf twirls in the air makes the moment ever so magical. Karr drops jaws in his performance as the marionette doll, cake and in the corps de ballet, flexing, bending and kicking in an upbeat dance as if his bones are nonexistent. The audience laughs and whoops when he emerge as a cake, shimmying and strutting in a comical dance.
The incredible pointe dancer who opens the performance, Hilly Bodin, portrays a ballerina doll and a cherry and is in the corps de ballet. Bodin explained why she loves this particular style of theater.
"There is a sense of confidence and sensuality combined with theatrical elements that makes everyone so open with their bodies," Bodin said. "Burlesque is a lot of external work but internally there is a lot of confidence and power. It's anartistic explosion."
Bodin also added that the choreographer and director McCormick gives the performance certain artistic freedom.
"He gives us the canvas and color palette, and then we can play with the choreography while he oversees it," Bodin said. "It's challenging, especially with the costumes because sometimes they are so heavy, up to 20 pounds, and we have to make it seem real, like the costume isn't there but also be mindful so it doesn't get damaged."
Nonetheless, the performers certainly create a wonderful dream-like atmosphere with singing and dancing that is unbelievably intricate but appears effortless. A must-watch performance, Nutcracker Rouge runs until Jan. 17, 2016 at the Minetta Lane Theater.
A version of this article appeared in the Dec. 7 print edition. Email Annaluz Cabrera at [email protected]