Masked assailant threatens professor with knife in Tandon classroom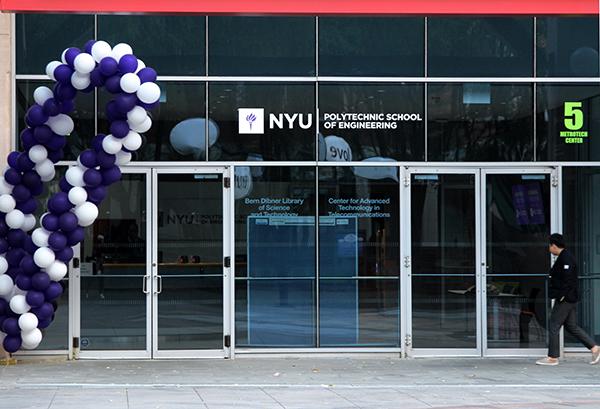 An unidentified person threatened a professor with a seven inch knife in a classroom yesterday at 8:20 p.m. on the seventh floor of NYU Tandon's Rogers Hall, according to an email sent to Tandon students. The assailant fled the scene after the professor screamed. The professor was not injured and was alone at the time of the attack.
NYU Public Safety and the NYPD were notified by students who heard the screams and are investigating the incident.
The suspect has not yet been identified, but it is believed they are approximately 5'9" and 190 pounds. They were dressed in all black, wore surgical gloves and a full-face visor. It is not clear whether or not the suspect is an NYU student.
University spokesperson John Beckman said the university's priority is the wellbeing of the faculty member, and added that they have been in constant contact with her since the incident.
"We will be working closely with the NYPD and expending every effort to try to determine the identity of this assailant and to see that he or she is brought to justice and/or faces university discipline if it turns out the person is a member of the university community," Beckman said. "The public safety department has stepped up its security at Rogers Hall."
The university asks that if anyone has information about the incident, they notify Public Safety, the NYPD or the Dean's office.
Tandon Dean Katepalli R. Sreenivasan sent an email to the Tandon community this afternoon reminding students and faculty to look after each other.
"We would like to believe that we are safe at least within our own confines, and feel empowered to pursue our intellectual goals without having to look over our shoulders," the email reads. "What we should do is to resolve that safety is an issue that touches us all, and that we should each be mindful of everyone's safety around us."
Email Valentina Duque Bojanini at [email protected]