GCASL spotlights Syrian refugee crisis this week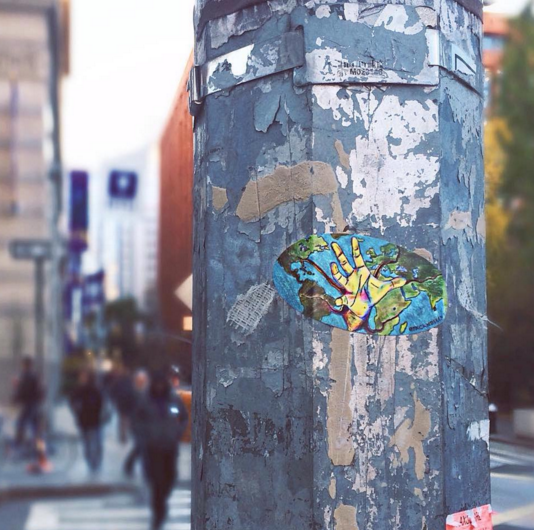 This coming week students and staff at the Global Center for Spiritual Life will feature individual stories of refugees as part of Syrian Refugee Awareness Week at NYU.
Multiple student groups have participated in the planning of the week including the Multifaith Advisory Council and Oxfam at NYU. The campaign was created after an initial information session featuring speakers Sarab Al-Jikali, co-founder of the National Alliance for Syria, and Shehab Chowdhury, Community Engagement Fellow from Unicef: Children First.
Gallatin senior and member of the Multifaith Advisory Council Madeline Dolgin said the awareness week grew out of a shared sense of frustration among peers at the Global Center for Academic and Spiritual Life. She said also came from a desire to take action to provide aid to refugees.
"We feel that the NYU community has a large voice to leverage in support of refugees," Dolgin said. "Our goals are to raise awareness about the crisis, gather funds and supplies for refugees in the United States — many of whom are in New Jersey — and pressure elected officials to open up the borders to fleeing refugees."
All week, students will be in the Kimmel Center for University Life lobby to collect monetary donations and give out pamphlets with information on the crisis. In addition, students will be collecting donation items such as kitchen items, appliances, electronics, books, exercise equipment and clothing.
There will be computers set up with template emails so community members can forward letters to Congress requesting action from the nation's leaders. On Tuesday, Dec. 1, guest speaker Mohammed Suleman Sheikh from Islamic Relief will share more about the crisis and brainstorm additional ways the NYU community can help.
Steinhardt freshman Shehzil Shah said she initially did not know what she could do to help the cause aside from giving money.
"When I heard that there was a group of students coming together trying to help refugees, I joined immediately," Shah said. "I was finally able to not feel useless about the situation. Even if what our team is doing will not solve the crisis, we are still trying to do all that we can do to help the refugees."
GLS senior Madison McCormick became involved with NYU's Syrian Refugee Awareness Week through her street art initiative where she channeled her frustration to spread visual awareness about the crisis. McCormick's designed stickers to be sold all week for $1 and proceeds will go directly towards United Nations High Commissioner for Refugees.
"The design shows a hand ripping through a map with the cracks disrupting the continents, just as refugees disrupt previously established borders,"
McCormick said.
McCormick said she hopes this initiative will grow into a global awareness project and has created an Instagram account under "Tag and Seek" to provide important information about the Refugee Crisis in photo captions as well as links for sources for people to take action.
"I think it also touches upon a larger notion in that we are all constantly moving and having to uproot ourselves, whether it be from city to city, state to state or country to country," McCormick said. "I think almost everyone could relate to that, especially in New York."
A version of this article appeared in the Monday, Nov. 30 print edition. Email Lexi Faunce at [email protected].