Contenders vs. Pretenders through 14 in the EPL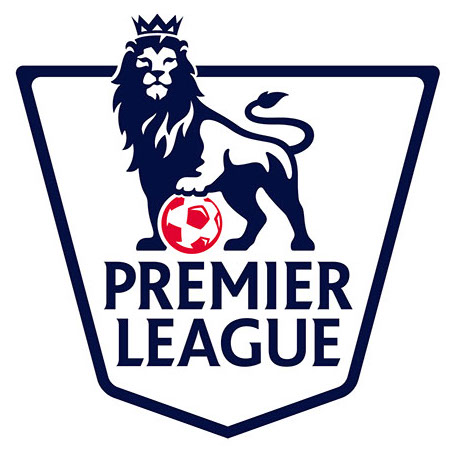 Christmas is quickly approaching, which for most is a relief. But for the English Premier League teams that are at the bottom of the table, it's a wake up call. The Christmas landmark is a critical point in the league, where contenders are separated from pretenders. Here's a breakdown, in order of their ranking in the league, of teams that have a shot — or at least a fighting shot — at cracking the top four and earning a Champions League spot.
Manchester City — Contender
When Chelsea forgot how to play football at the beginning of the season, City quickly became a popular pick to run away with the league. But their march to the title hasn't gone quite as planned. For a large part of the season, they've been without trademark players Sergio Aguero, David Silva and Victor Kompany. They were dismantled 4-1 by a Liverpool squad that is suddenly looking lively just one month after Spurs did the same to them. But if City can put it together, they're still likely the class of the league. When Aguero is healthy, he's the best striker in the league and a top-five striker in the world. They have veterans who have been here before. And if Yaya Toure can play to his potential with any form of consistency, City will have too much fire power to be denied.
Leicester City — Pretender
This is a difficult call, and if Leicester goes on to prove doubters wrong then many will be imagining Jamie Vardy flipping them off for quite some time. But it feels like Leicester has to come back down to earth at some point. Vardy just broke the Premier League record for consecutive games scored in after he notched a goal in his 11th straight game this past weekend. Vardy is outstanding. He's in full-on meteor mode, but he'll have to cool off eventually, and when he does the team may not be able to replace his scoring. Leicester is enjoying their place in the top four at the moment, but they finish just outside of it every year for a reason.
Manchester United — Contender
United will finish in the top four of the league one way or another. They'll either learn to be creative, or their opponents will fall asleep because of how boring they play. Wayne Rooney is slow and getting slower. Anthony Martial and Memphis Depay look spritely, however, and their midfielders hold possession well enough that you can trust their backline, especially now that Chris Smalling has learned how to anchor it. But either way, they'll crawl their way into the top four and use this season as a stepping stone for what will surely remain a solid team for years to come.
Arsenal — Contender
Arsenal is a pretender that you're not allowed to call a pretender because they have a legitimate shot to get into the top four and will likely do so. They're not going to win the league, or even come close, because they don't play to their opponents at all. They're currently plagued with injuries, and they haven't taken any of the chances they've been handed to make a move for the top of the league.
Tottenham — Pretender
The reason why Tottenham is a pretender is similar to Leicester City's reason. Tottenham looks really good when Harry Kane scores, but when he doesn't, they struggle. They've been in good form of late, and Kane has been playing out of his mind, almost on par with Vardy. They've been beating the teams they're supposed to beat, but they've been coming up short whenever they have a chance to make a statement.
Liverpool — Contender
Liverpool is the most interesting team in the league right now. They're playing great, but no one is really sure why besides their manager replacement. Philippe Coutinho has gotten fit from an earlier season injury, and he looks to be the Reds' most quality player. But they still don't have one player up top consistently getting goals. It's a bit of an anomaly, but for some reason it's believable. Liverpool is about to go on a tear and get a spot in the top four.
Chelsea — Pretender
Chelsea is good enough to be a top-four team in the league. They're playing well enough that if you took away the league table and told someone they were top four in the league, that person would probably believe you. But they've dug themselves too deep a hole. It's admirable that they stuck with what they know and didn't panic-fire José Mourinho, but this season is a wash for the Blues. They need a run like they had last year if they want to get into the top four, and too many of their players have seemingly lost a step this season.
Email Bobby Wagner at [email protected].