Wrestling struggles at Ithaca College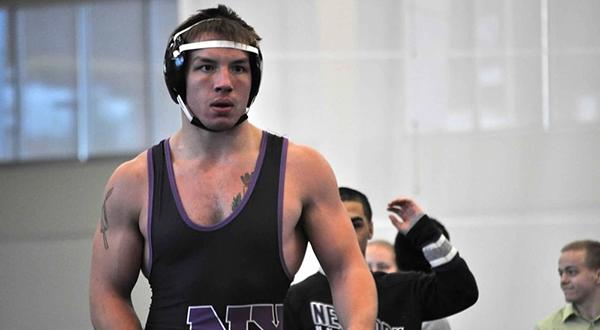 The NYU wrestling team wavered for the first time this season on Sunday when they travelled to Ithaca, New York, for the New York State Intercollegiate Championships. The Grapplers, who came into the match with three head-to-head wins and a fourth of 12 finish on the season in the Ithaca College Invitational, only managed to place one wrestler in the top eight of his respective weight class.
Senior Kyzen Smith, competing in the 184-pound weight class, turned an opening-round loss into an eighth-place finish. After being knocked into the losers' bracket in the first round, Smith bounced back to win several matches and avoid elimination. Several of his teammates made it out of the first round, but went on to lose in the second and then lose again in the losers' bracket of the double elimination tournament.
Sophomore Raymond Jazikoff advanced to the third round of the tournament before losing two straight matches to see his day come to a halt. Senior Dylan Lojac and juniors Nathan Pike and Wayne Yuan — typical top finishers for the Grapplers — struggled from the beginning of the tournament, each losing in the second round of their respective weight classes and failing to put together the runs they needed to place. After the contest, Pike admitted that the competition was tough, but that they'll use this as motivation to remind them not to take anyone for granted on
the mat.
"We had a rough tournament today," Pike said. "We're looking to use this as fuel in our match against Stevens next week."
Pike was previously a perfect 8-0 on the season, winning the 133-pound weight class the last time the team visited Ithaca College. He'll have a chance to get back on track next week, when the squad can focus on a single opponent in Stevens Institute of Technology, instead of the multitude of opponents they had to worry about at this joint meet. They'll take to the mats again next Sunday after a quick rest during the Thanksgiving holiday.
A version of this article appeared in the Nov. 23 print edition. Email Bobby Wagner at [email protected].